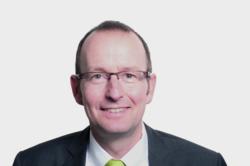 With 8MAN, our goal is to provide simple functionalities to manage permissions ensuring access strictly on a need-to-know basis.
(PRWEB UK) 1 October 2012
CEO and co-founder of protected-networks GmbH, Stephan Brack has been recognised for his personal contribution to the UK IT Security industry, by Computing Security part of Barrow & Thompkins Connexions Ltd., one of the leading technology publications in the UK. Shortlisted with seven other candidates, Stephan Brack has been named a finalist for the coveted 2012 Computing Security 'Personal Contribution to IT Security Award'.
Three years ago, Stephan Brack and Christian Zander launched protected-networks in Germany. The company's flagship product is a specialised access right management solution, called 8MAN. The solution provides an intuitive graphical interface that assists organisations using fileservers, Active Directory and SharePoint to easily view, manage, provision and delegate access rights. protected-networks soon grew its network across Europe with over 100 reseller partners. The company entered the UK market in early 2011 and has seen consistent growth supported by active reseller partners, a senior leadership team and robust customer pipeline. Back in 2009, Brack's vision was to drive innovation while keeping the user experience central to the solution. A career managing global organisations including Alcatel-Lucent and Tektronix, building new product lines and setting up business operations highlighted the growing gap between IT and business users in the management of information and the consequent need for a solution.
8MAN allows organisations to trust not only the integrity, security and confidentiality of their business information but also the people who access that information. Under Stephan's leadership, protected-networks.com has provided tangible business value to more than 250 customers, helping them secure their foremost asset and competitive edge. Customers include Airport Riga, Atotech, and Barclaycard Germany.
Through 8MAN, Brack was able to challenge traditional approaches to managing access rights by simplifying the user interface and incorporating graphical tools and reporting. "Simply put, non-privileged users are unable to access or modify data, which they shouldn't.", commented Brack. "Being recognised by the UK IT Security community for our contribution to the IT Security industry is very encouraging." Today, Brack is responsible for formulating the marketing, finance and global expansion strategies for protected-networks, which is now gaining a foothold in the US.
8MAN is especially beneficial for organisations seeking support in streamlining internal and external auditing; this is also one the major factors contributing to its success.
In addition to Stephan Brack's accomplishment, 8MAN has been shortlisted for two additional Computing Security Awards: 'New Product of the Year' and 'Best Identity and Access Management Solution'. The achievements of the business have been further recognised by protected-networks being shortlisted for the 'Security Company of the Year' Award.
The Computing Security Awards are in their third year and recognise the products, services and companies that have been most impressive at protecting organisations from IT security threats. The ceremony will be held on 8th November in London, UK. Details about the 2012 Computing Security Awards and the list of Finalists in all categories are available at http://www.computingsecurityawards.co.uk/
Vote for Stephan Brack, protected-networks and 8MAN by the end of October at http://www.computingsecurityawards.co.uk/ (using the "Vote Now" link on the left hand side).
About protected-networks:
Founded in 2009, protected-networks GmbH is a Berlin-based company that develops integrated solutions for access rights management of server environments across all business sectors and at public authorities. The solution, 8MAN is an Information Trust Software based on an innovative approach to integrated data security management and offers uniform and automated management of user rights. Clients thereby save cost and time while increasing protection against unauthorised internal access.