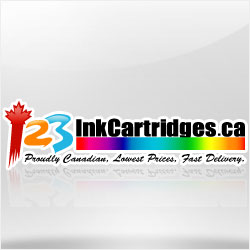 Montreal, Quebec (PRWEB) October 11, 2012
The 123inkcartridges.ca company which also supplies printers and computer accessories online has made an announcement about the incorporation of the Home Appliances to its product chain. This news has come at the time when the demand for the product is high and the consumers will also have the same rates they are used to. This is the most recent product that has been incorporated in the product capacity plans aimed to meet consumer demand for this product.
The 123inkcarridge.ca continues to dominate in the supply of this product in the market. This company has also dedicated itself towards the provision of satisfaction as well as expectations. This has been handled quite well with the supportive staff. The consumers who require making orders for certain products are required to fill in order forms. These forms are then sent to the various outlets from where the product can be collected from the point the consumer prefers. This has enabled the company to grow tremendously and thus has been able to add the Home Appliances to this growing product chain.
This company has various stores in Montreal which are used to accommodate new orders as well as quickly hold them as soon as they arrive. This company has committed itself towards the provision of consumer satisfaction and expectations. The company staff has been able to make this come to reality by offering assistance especially to consumers and ensure that; they get whatever they need. This is due to the fact that; the staff operates on a full time schedule that ensures that they are always available for assistance. The company has been able to progress as it offers products with the lowest possible market prices. The addition of the Home Appliances to the product chain of the company was meant to ensure that the company is able to meet the growing demand for the product in the market.
The product can be acquired from http://www.123inkcartridges.ca/accessories/Home-Appliances.html. The site will enable the consumer find more details about the product as well as make orders when the need arises. This is further supported by the company staff. The consumers will also be able to find assistance and this is due to the fact that the staff is always available.
Information about the 123inkcartridges.ca company
The initial course for the establishment of this firm was to ensure that the firm was able to supply printer ink and toner cartridges to the consumer at considerable prices. This factor enabled the company to grow immensely and become the top supplier for these products. The company has equipped itself with a number of storage facilities that are used to accommodate new orders as soon as they are received.