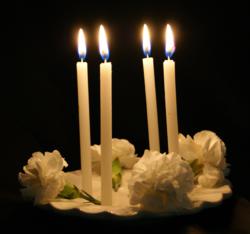 It is a blessing to carry the gifts that I was born with, but it is even a greater blessing to utilize them and help so many people...
Brooklyn Center, Minnesota (PRWEB) October 12, 2012
This week PaLiChi, owner of FaLiThi Spiritual & Energy Healing will launch FaLiThi Shamanic Healing Live Readings a new Talk & Heal Live "life line" as she calls it. This "life line" will make it more efficient for her clients from anywhere in the country to gain access to guidance and healing within their reach. With integrity she states that, "This line is no ordinary "psychic line", but a "life line" where you can gain intuitive answers to all life questions and usually get them taken care of during the call with Shamanic, energy healing, or another type of healing modality depending on the situation as I would do for a regular scheduled healing session at my office. The only difference is you can get it done at the time you call and not have to schedule."
PaLiChi is a natural born and self-taught Psychic Medium, Shaman, Spiritual and Energy healer, with many years of practice and experience in Hmong Shamanic Healing who began her spiritual journey at a very young age. She remains loyal to her Universal healing practices and purpose and in doing so, she has begun to publicly open the doors of ancient Shamanic rituals, healing of energy, other various kinds of healing rituals with modern modalities to help unlock the path into the "good direction" for many individuals from different walks of life.
With being one of the pioneers of the mind, body, and spirit revolution in this era she purposefully began FaLiThi Spiritual & Energy Healing in the city of Brooklyn Center, a suburb of the Twin Cities located in Minnesota on July of 2011. PaLiChi's clients come seeking her from around the globe for holistic healing and alternative healing therapies. Some of her most requested Healing Modalities and Offerings range from:

Life Card readings and manifestation
soul calling rituals
guided meditation
spiritual direction
manifestation work (for finance/career/business)
various energy work
holistic Shamanic healing for illnesses or other
remote animal communication
remote/onsite home or business cleansing & blessing
She mentions that, "It is a blessing to carry the gifts that I was born with, but it is even a greater blessing to utilize them to help so many people who live on different belief systems and still hear them tell me they feel better and are blessed to have found true healing." PaLiChi lives by healing from self-truth and practices greatly upon the values of our Universe, which is stated in her Mission:
"FaLiThi Spiritual & Energy Healing provides holistic practices of healing for discovery, gaining and regaining of the deepest positive energy for self-spirituality, recover values of life, love, and family through universal spiritual guidance and energy work." ~PaLiChi