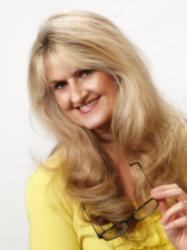 Volunteer Vacations powerful pull families together, fight depression, reduce anxiety and create social consciousness. Volunteer Vacations Impact Lives Optimally
Los Angeles, CA (PRWEB) October 03, 2012
Depression, Anxiety, Narcisissum, or Family division are clear concerns for Dr. Carol Francis, Psychologist. in the Los Angeles, South Bay Area. "One intervention for all of these complications is volunteering. Giving to others and Acts of Kindnes are well know for up-lifting people out of their pains. In addition, volunteering enables those who feel worthless, meaningless and depressed to see their worth in their ability to help others. Anxiety is reduced also when one gains a perspective on how other's have overcome their adversities," explores Dr. Carol Francis.
These remedies and volunteer vacations are discussed on Dr. Carol Francis Radio Talk Show at BlogTalkRadio.com/dr-carol-francis. CLICK HERE FOR LINK Contact information: DrCarolFrancis.com and 310-543-1824.
Volunteer Vacations, such as those offered through Global Volunteers, also "pull families together as they team up to help other communities progress. Parents bring children to enlighten them about their good fortune and ability to help others less fortunate materially or educationally. Additionally, grandparents bring grandchildren to bond and to increase their grandchildren's social consciousness," explains Dr. Carol Francis.
GLOBALVOLUNTEERS.ORG is one organization which encourages cross-culture experiences which can be gained when individuals or families volunteer to help teach other languages, reading, build, paint, feed, and interface with children and adults in other parts of the world. Wall Street Journal recognized GlobalVolunteers.org as a leading organization for around the world safe and meaningful volunteer vacations.
Global Volunteers organizes volunteer opportunities for individuals & families all over the planet. During this radio show, listeners will hear vignetts from many volunteers who joined Dr. Carol Francis and her family this summer as they describe their new insights and moving moments while volunteering through Global Volunteers at Browning, Montana on one of the Blackfeet Tribe's Reservations.