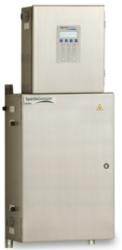 Houston, TX (PRWEB) October 02, 2012
SpectraSensors will be represented by Instrument TAGS at the Permian Basin International Oil Show (PBIOS) in Odessa, Texas on October 16 – 18, 2012. PBIOS brings together people from every phase of the petroleum industry. Over 700 oil and gas related companies will be on hand to share their latest technology and exhibit their newest equipment.
Instrument TAGS will display SpectraSensors' OXY4400 Oxygen analyzer and SS2000e analyzer that measures moisture or carbon dioxide. Attendees can visit Instrument TAGS' booth #D55 to learn more about SpectraSensors' solutions for natural gas quality measurements.
More information: http://www.spectrasensors.com
Instrument TAGS: http://www.instrumenttags.com
PBIOS 2012: http://www.pboilshow.org
About SpectraSensors, Inc.
SpectraSensors is a leading manufacturer of optically based moisture analyzers and H2S analyzers for analytical process markets. SpectraSensors uses Tunable Diode Laser Absorption Spectroscopy (TDLAS) in an array of products such as Ambient Air Monitoring Analyzers, Moisture Analyzers (Hygrometers) and Gas Analyzers for Natural Gas Pipelines and Processors, Petrochemical Refineries and Chemical Companies.
SpectraSensors Gas Analyzers measure: Moisture (H2O), Carbon Dioxide (CO2), Hydrogen Sulfide (H2S), Oxygen (O2) and more.
###