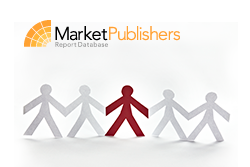 London, UK (PRWEB) October 02, 2012
Multiple sclerosis is mainly diagnosed amid women, though percentage of men suffering from the disease is also relatively high. Its exact cause remains obscure, though most researchers are confident that environmental and genetic factors play a great role in it. At present, there is no therapy enabling to cure multiple sclerosis. Nevertheless, there are a number of therapies that may sluggish the disease by decreasing severity of attacks as well as their frequency.
Besides, new therapies are invented. For instance, the most recent clinical trials of a new therapy were launched in late September 2012 in Canada.
New in-demand report "Therapy Trends: Multiple Sclerosis -- KOL Insight and Consensus Outlook Modules" developed by FirstWord has been recently published by Market Publishers Ltd.
Report Details:
Title: Therapy Trends: Multiple Sclerosis -- KOL Insight and Consensus Outlook Modules
Published: September, 2012
Price: US$ 7,495.00 http://marketpublishers.com/report/medicine_pharmaceuticals_biotechnology/healthcare_equipment_services/therapy-trends-multiple-sclerosis-kol-insight-n-consensus-outlook-modules.html
The report provides a comprehensive guide to trends in multiple sclerosis therapy. It covers historical sales from 2006 through 2011, market majors and drug developers. The study includes valuable data on current and late-stage pipeline drugs, comparative clinical trial results. Sales outlook to 2016, product positioning forecast, market growth expectations as well as future event mapping can also be found in the research.
Report Contents:
FORECAST DATA MODEL (EXCEL)
Tabs:

Market size
Product sales
Company forecast
Mechanism of action
Events
FORECAST ANALYSIS REPORT (PDF)
Contents:
Analysis Highlights
Multiple Sclerosis Marketplace
Key Multiple Sclerosis Developers
Multiple Sclerosis Class Dynamics
Gilenya (fingolimod; Novartis Mitsubishi Tanabe) Forecast
Tysabri (natalizumab; Biogen/Elan) Forecast
Copaxone (glatiramer acetate; Teva) Forecast
Avonex (interferon beta-1a; Biogen) Forecast
Betaseron (interferon beta-1b; Bayer) Forecast
Rebif (interferon beta-1a; Merck) Forecast
Extavia (interferon beta-1b; Novartis) Forecast
BG-12 (dimethyl fumarate; Biogen) Forecast
Aubagio (teriflunomide; Sanofi) Forecast
Laquinimod (Teva/Active Biotech) Forecast
Lemtrada (alemtuzumab; Genzyme/Sanofi) Forecast
Daclizumab HYP (Biogen/Abbott) Forecast
Ocrelizumab (Biogen/Roche/Biogen) Forecast
More new market research reports by the publisher can be found at FirstWord page.