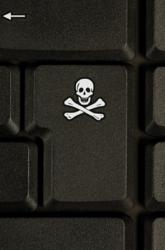 protection against cyber attacks must be a top consideration for any and every entity that is even remotely involved with the nation's infrastructure and critical industries.
New York, NY (PRWEB) October 03, 2012
The White House, according to administration officials, is apparently on the cusp of releasing an executive order aimed at bolstering cyber security for key US infrastructure and industry from cyber attacks. This comes after legislation along those lines recently failed to get congressional approval. But no matter which side of the political line one stands on, there is common agreement on this fact; protection against cyber attacks must be a top consideration for any and every entity that is even remotely involved with the nation's infrastructure and critical industries. The battle-points of contention are how to get there while still ensuring the privacy and freedoms every American is entitled to, which can be a delicate and dangerous maneuver to say the least.
Cyber attacks are happening every single day. From highly planned and organized Advanced Persistent Threats (APTs) which often have the sponsorship, funding and blessings of foreign nation states, to "lone gunman" type of attacks which may feature nothing more than a bored teen reaching for a little rebellious notoriety. But no matter who is on the other side of an attack, when it comes to infrastructure and industrial targets, the ramifications of a successful attack can range from pesky nuisance, to darn near apocalyptic.
Joe Caruso, founder and CEO/CTO of Global Digital Forensics, has been a front line responder for emergency cyber intrusions and data breaches for business of all sizes for many years, from mom and pop shops, to giants gracing the Fortune 100 list. He has also served in an advisory capacity for national cyber security counsels for two US Presidents. In his opinion, "With or without legislation or an executive order forcing their hand, infrastructure and industrial entities have to get their cyber house in order. Every one's future hangs in the balance, especially their own. Our experience with SCADA (Supervisory Control and Data Acquisition) systems which are commonly used for industrial control, along with our diverse and proven background in cyber security, give us great insight and experience to help these entities get a firm grasp on their cyber security posture, from threat assessments and penetration testing, to policy and procedure review and remediation, not to mention keeping them on the right side of the regulatory watchdogs which are already watching their every move, and the new ones that seem to be right around the corner."
The Cost of Action is Far Less than the Cost of Inaction
"Having to take responsibility and spend resources on cyber security almost has an unfair feeling about it for many companies that aren't really in the business of doing business online. And quite frankly it is a burden to endure, but on the other side of the coin, it should also be seen as an obligation to the public to endure it – with or without an executive order or legislation forcing the issue. Just ask anyone in New York City how chaotic things can get when the garbage companies go on strike, short fuses abound and there are very real health and safety issues that come in to play. Now imagine if hackers took control of the city's sewage system and raw sewage started backing up, right out of people's homes and into the streets. Something no one ever thinks about as even a remote possibility would bring America's biggest city right to its knees, with big ripples felt across the globe. I use that example because it always struck me as one which could come from any threat vector, from cyber terrorists, to hacktivists, to a group of kids that simply thought it would be hilarious. It may sound funny, but when hospitals fill up, damages soar into the billions and the world's stock markets get rocked, there won't be many people laughing. And don't even get me started on other industries which could have catastrophic outcomes if hacked, like having cyber attackers tamper with control systems governing toxic chemicals used every day by industries we all rely on, everything from ammonia to tungsten hexafluoride, all potentially lethal to populations which may be exposed if controls are tampered with by a cyber attack, or water systems, transportation systems, or even food safety."
So it should be clear; even infrastructure or industrial companies not in the "business of doing business online" in the typical sense have a dog in this fight, as long as there is a connection to the Internet. Call Global Digital Forensics today at 1-800-868-8189 and take advantage of a free consultation with a seasoned cyber security specialist to discuss exactly what Global Digital Forensics can do to substantially improve the cyber security posture of your organization and tailor a plan suited exactly to any unique needs. Emergency cyber intrusion/data breach response teams are also available and ready to respond 24/7 to any emergency cyber situation. Visit http://www.evestigate.com for more information.