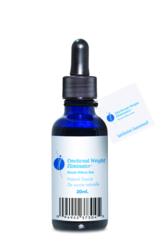 I'm still trying to figure out how this stuff works. Right now, all I know is, I'm losing weight, feeling stronger and feeling really good about myself; it really does work.
(PRWEB) October 04, 2012
People may ask "why am I eating this?" this ussually happens when an important project at work is due or they are feeling sad over a loss of someone or something. Many people use these emotions as reasons to be comforted by food even though they were not hungry. Often we try to make ourselves feel better by mentally seeking comfort through food . The Diabetes Research Centre report findings that more people find themselves eating at times when they are feeling lonely, stressed, bored etc. They also report that despite efforts to diet and exercise, maintaining a healthy weight is almost impossible. Furthermore their findings also showed that among those who have successfully lost weight, the participants who initial succumbed to emotional eating were most likely to regain.
Emotional Weight Eliminator has helped many people realize their dreams of being healthy and regaining control of their lives. Since this is not a drug or a "magic" pill it has no side effects and it is not addictive. The manufacturer, that also produces Ultimate Stress Eliminator and Hot Flash Eliminator, report that customers find it easy to use and portable, enabling them to get the results they seek whenever and wherever they may be. By putting six drops under your tongue each time you feel the need, instantly the feeling (stress, sadness, loneliness, anxiousness or boredom) will disappear and transmute into a feeling of calm and of being in control. Emotional Weight Eliminator can be taken as often as you wish.
The difference with Emotional Weight Eliminator and other weight loss products is that it targets the source of the problem- the various emotions that control our behavior . Feelings of depression, boredom, anger, stress, anxiety, and loneliness can easily trigger an automatic reflex action that allows you to feel better by eating. This product works by cutting out those emotional urges; subsequently, naturally reducing your intake at a natural and healthy manner; unlike any diet out there, which makes you cut or burn calories at an unrealistic rate, and only give you short term success. Another important fact is that it is made of all natural ingredients and it will not interfere with any medication.
Emotional weight eliminator is available nationally in health food stores and select pharmacies. More information is available at http://www.emotionalweighteliminator.com