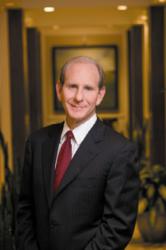 Our interviews with countless women have unveiled a shameful pattern of deliberate discrimination against female employees throughout the Southeast region
Palm Beach Gardens, FL (PRWEB) October 04, 2012
Charging that Wal-Mart Stores, discriminated against female employees in stores in the Southeast Region, which includes Florida and parts of Georgia, South Carolina, North Carolina, Alabama, Tennessee, and Virginia, the Leopold Law firm today filed a class action complaint (Case 9:12cv61959) in a federal court against the giant retailer.
The complaint – Love et. al. v. Wal-Mart Stores, Inc. – filed in U.S. District Court of the Southern District of Florida, alleges Wal-Mart conducted discriminatory practices regarding the pay and promotion of female employees in Wal-Mart and its subsidiary Sam's Club stores throughout the region for the plaintiffs in the class.
"Our interviews with countless women have unveiled a shameful pattern of deliberate discrimination against female employees throughout the Southeast region. Plaintiffs in this action were denied opportunities for advancement and equal pay for hourly and salaried positions," said Theodore J. Leopold, Managing Partner at Leopold Law and lead counsel in this litigation.
Love et. al. v. Wal-Mart is the fourth regional discrimination lawsuit filed against Wal-Mart since the U.S. Supreme Court in June 2011 reversed a lower court ruling on the national class action against the retailer and issued new guidelines for class actions and Title VII Civil Rights Act employment discrimination cases. In October 2011, two regional complaints were filed –Dukes et. al. v. Wal-Mart Stores, Inc., in U.S. District Court, Northern District of California (C-01-2252-CRB), and Odle et. al. v Wal-Mart Stores, Inc., in U.S. District Court, Northern District of Texas, Dallas (3:11-cv-02954-O). Earlier this week, Phipps et. al. v. Wal-Mart Stores, Inc. (cv- 01009 )was filed in U.S. District Court of the Middle District of Tennessee, Nashville Division.
Named plaintiffs in the Florida Region case include Zenovdia (Zee) Love, of Lakeland, Fla., employed by Wal-Mart for 15 years; Christina Going, of Boca Raton, Fla., employed by Wal-Mart for 4 years; and Lori McCarthy, employed by Wal-Mart for 10 years. The class includes women who worked at Wal-Mart and Sam's Club stores and were subject to pay and promotion discrimination at any time since Dec. 26, 1998.
In a statement, named plaintiff Zee Love said: "I dedicated my career to Wal-Mart with the hopes that through hard work and loyalty, I would earn a Co-Manager position and ultimately become a Store Manager. After 15 years, I finally had to accept that my efforts were a hopeless endeavor and that no amount of merit would lead to a promotion within the company."
According to the case, female employees of Wal-Mart retail stores, excluding Pharmacists and Managers at Store Manager level and above, were denied equal opportunities for promotion, and equal pay. The class action alleges that Wal-Mart fosters a work environment that actively discriminates against women and management has failed to take action to prevent gender disparities. These practices permeated stores throughout the region. For example:

Named plaintiff Zenovdia (Zee) Love was a Wal-Mart employee for over 15 years. Despite her attempts to seek promotion and being on the promotable list, she was never promoted beyond the position of Assistant Manager.
According to the case, when named plaintiff Christina Going became a Manager of the Pets and Chemicals Department in 2000, she began applying for Support Manager positions. The application process required that she secure 3-4 nominations by other managers before she could qualify to attend the requisite classes. She never received those nominations, however, because all of the managers were male and refused to nominate Going for advancement.
According to the case, named plaintiff Lori McCarthy entered the Wal-Mart Management Training program after graduating from Florida State University in May 1991. She completed her training in Fort Walton Beach, Fla. and was then promoted to Assistant Manager at the Fort Walton Beach store. Over the next 10 years, she was only ever promoted to Co-Manager. McCarthy applied to become a Store Manager 18 times, but never received the position.
Theodore Leopold added "After years of discriminatory treatment, these workers deserve to have their day in court and stand up against the injustices that have plagued their careers."
For more information, contact attorneys at Leopold Law, P.A. natasha@leopold-law.com or 561-515-1400, and visit http://www.walmartclass.com.
___________________________________________________________________________
Love et al v. Wal-Mart Stores, Inc., plaintiffs are represented by Leopold Law, P.A., Fla.; Cathleen Scott & Associates, P.A., P.A., Cohen Milstein Sellers & Toll PLLC, Washington, D.C; and the Impact Fund, Berkeley, Calif.