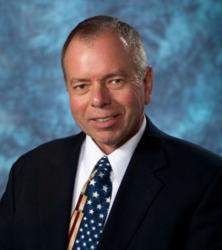 I'm more than pleased to reward our loyal employees with ownership shares for their contributions and to provide them with additional incentives for their continued dedication to our customers.
Fredericksburg, Iowa (PRWEB) October 08, 2012
Shawver Well Company Inc., one of Iowa's leading water well contractors, today announced it has become an employee-owned company. Gary Shawver, the company founder's son and president, and his family, transferred their stock ownership to the newly formed Shawver Well Employee Stock Ownership Plan (Shawver ESOP), making its 35 employees stockholders and owners of the business.
"Our customer-service-focused employees are the reason for Shawver Well's tremendous achievements—they've worked right alongside my dad and me for the last 75 years to build this company into the success it is today," says Gary Shawver, president of Shawver Well. "I'm more than pleased to reward our loyal employees with ownership shares for their contributions and to provide them with additional incentives for their continued dedication to our customers. Although I'm not going anywhere anytime soon, I know the Shawver ESOP is the best solution to leave our family legacy in locally owned, competent hands, and to build upon our growth and solid financial success for another 75 years and beyond."
The management team at Shawver Well Company will remain the same, with Gary Shawver serving as president and Brad Kerr serving as general manager. Shawver will continue to lead the company's strategic growth plan, while Kerr will continue to implement the plan and oversee daily operations. Kerr has also been appointed to the Shawver Well Company board of directors and named vice president of Shawver ESOP.
The Shawver ESOP was established as a retirement supplement; when an employee leaves the company, he or she will receive an allocation of the value of his or her stock. There is a six-year vesting period for employees to receive 100 percent of their share. Shawver Well will continue to offer employees a 401(k) retirement plan in conjunction with the new ESOP.
According to Kerr, ESOPs give all employees a stake in the company's success, are highly regulated by the government for employee protection and are performing better than the average 401(k).
"A recent study found that ESOP employees have retirement account balances three to five times higher than the average 401(k) plans, and ESOPS generate $14 billion in new savings for employees each year—this is above and beyond what they would have earned prior to an ESOP formation, " says Kerr. "As Shawver employees receive their first quarterly earnings statement, I think this extra retirement income will really resonate with them—and I think it will be a great draw to lure well drillers and other employees to rural northeast Iowa to keep Shawver Well Company on our customer-driven growth path."
Shawver agrees with Kerr that ESOPs position a company for growth—even during economic downturns.
According to a Georgetown University report, ESOPs have been better able to weather economic downturns, preserve jobs and, in the case of the recent recession, have grown wages and jobs in comparison to their non-ESOP counterparts.
"In good or bad economic times, I'm confident our ESOP formulation was the right strategy to inspire and reward our employees for outstanding customer service—the key to our company's success—and help us achieve our vision to be known as the best water well contracting company in the Midwest."
About Shawver Well Company
Shawver Well Company Inc., a leading well-drilling and water systems company, is employee owned and headquartered in Fredericksburg, Iowa. It has satellite offices in Waukon and Dyersville, Iowa, and serves municipal, commercial and residential customers throughout eastern Iowa and southern Minnesota. The skilled professionals at Shawver Well Company use top-quality materials and the latest drilling techniques to install and repair water wells, water pump systems and geothermal systems. For more information, visit http://www.ShawverWell.com or call 800-568-4449.