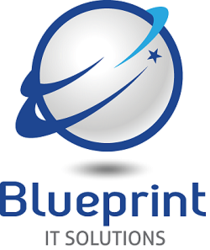 Blueprint administers web design development, SEO consulting and social media management services for businesses.
Fargo, ND (PRWEB) October 05, 2012
Thanks to their partnership with an international public relations company, Blueprint IT Solutions can now further its SEO consulting services. This aid will help make the company's social media and web design development services to be more effective for their clients as well.
The web design development services that Blueprint IT Solutions already provides create eye-catching, user friendly, and lead-generating web sites for their clients. They create custom, creative design and branding solutions, helping their web design development projects to appear professional-looking and aesthetically pleasing. Their layouts entice the client's customers to take action immediately, and integrate search-engine friendly strategies to create effective branding and identity services for the enterprises they serve.
Blueprint IT Solution's SEO consulting services also help optimize client's online presence. These services will get websites or social media pages on the first page of Google. Consumers use search engines to get what they want – quickly. And 80 percent of all search traffic comes from the companies listed on Google's first page. If a business' webpage isn't on the Internet with links directing consumers back to their websites, new potential customers won't find them.
Social media is also an important tool that Blueprint IT Solutions uses to extend client's search engine optimization efforts. Consumers use social media sites to network, share, watch for news and have conversations about what interests them. Blueprint IT Solutions can set up, optimize and manage company's social media pages to make sure they're being seen by their customers, prospective customers, and to use them to help their web pages get on the first page of Google.
ABOUT BLUEPRINT IT SOLUTIONS
Blueprint IT Solutions has been providing Fargo-Moorhead businesses with a complete list of managed IT services and repair for computers, tablets and smartphones. Through Blueprint's managed IT services plans the company monitors data networks and computer networks for its clients, and provides them with all of the computer services and computer repairs they could need. On a project-by-project basis, Blueprint administers web design development, SEO consulting and social media management services for businesses as well. For companies that need to keep their assets safe, Blueprint IT Solutions purchases and installs security cameras, security systems and surveillance cameras for properties. They do the same for businesses having telecom needs. Blueprint manages telephone network and telephone service contracts as well. In the changing workplace, they can also setup, monitor and consult companies on their mobile for business initiatives and provides cell phone repair for all smartphones, including iPhones.