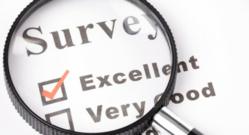 75% report a noticeable improvement in their bunion pain in less than 1 month!
Henderson, NV (PRWEB) October 09, 2012
That's right, according to anonymous survey submissions sent in by Bunion Bootie customers, a staggering 89% were so satisfied with their purchase that they would recommend Bunion Bootie to any family or friend in need of bunion relief. Additionally, an overwhelming 85% report that Bunion Bootie is more comfortable than any other bunion treatment product that they've tried, a number that is supported by the 87% of those who are satisfied with their decision to purchase Bunion Bootie.
Other impressive results from the survey include;

86% Feel they purchased the best fit for their foot when they checked out online
95% Say that Bunion Bootie is thin enough to wear in almost any shoe
86% Were still wearing their Bunion Bootie at the time of the survey, and
75% Report a noticeable improvement in their bunion pain in less than 1 month!
As a result of the survey, Bunion Bootie also gained valuable insight into the needs of their customers, including;

94% Were looking for a solution that would reduce the friction often caused by footwear
63% Of the respondents would prefer to avoid bunion surgery if at all possible
48% Suffer from the most bunion pain while at work,
33% Feel discomfort during sports or athletic activities
While certainly encouraged by these results, Bunion Bootie remains committed to providing the best possible customer service, and to continue to improve upon its products in order to exceed the expectations of all of their customers.
Bunion Bootie was established in 2011 by a small group of bunion sufferers who came together in search for an effective non-surgical treatment for bunions, a solution that they felt did not exist previously. Bunion Bootie is the perfect answer for those people who must stay on their feet for prolonged periods including office workers, shift workers, and athletes. Bunion Bootie fits in any shoe easily and comfortably and provides all day relief from the rubbing and irritation caused by bunions. Bunion irritation, if left untreated, can result in blisters, swelling, tenderness, and bursitis. At only 0.4mm thick, Bunion Booties fit comfortable in almost any shoe (including high heels and running shoes), and is made with odor and bacteria resistant materials.
Please visit their website http://www.BunionBootie.com for full details. Discounts are available for purchases of more than one (1) Bunion Bootie and those can be found on the website. For more information contact Bunion Bootie through the company's website, BunionBootie.com, or by emailing at CustomerService(at)BunionBootie(dot)com.