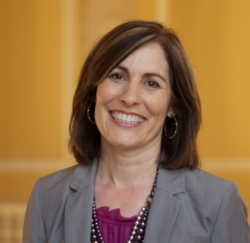 If sex education were on the November ballot, abstinence education would win by a landslide, and not just among Republicans.
Washington, DC (PRWEB) October 09, 2012
A national survey released Tuesday (Oct. 9) shows that nearly 8 of 10 Democratic parents with school-aged children support abstinence education. A majority of Democratic parents also oppose President Obama's policy to eliminate federal funding of abstinence programs.
"If sex education were on the November ballot, abstinence education would win by a landslide, and not just among Republicans," said Valerie Huber, president of the National Abstinence Education Foundation (NAEF), which commissioned the survey.
"Critics portray abstinence education as a religious or political issue that has no place in our public schools. But this survey shows abstinence education is a women's issue, a Hispanic issue, an African-American issue, a health issue and a common-sense issue with strong support across ethnic groups, age demographics and political affiliation."
While other surveys have addressed opinions on sex education in general with a question or two about abstinence education, this is the most extensive poll focusing specifically on abstinence education's approach and themes. Conducted by Pulse Opinion Research in mid-September, the survey asked 23 questions of 1,683 parents across the country with children ages 9-16.
The survey's margin of error is +/- 2 percentage points.
Other findings include:
-- While nearly 8 of 10 Democrats support abstinence education, enthusiasm among Republicans is even higher with nearly 9 of 10 supporting.
-- Almost 60% of Democrats and more than 70% of Republicans oppose President Obama's efforts to eliminate all funding for SRA Abstinence Education.
-- Democrats and Republicans alike support more equality in funding between Abstinence Education and "Comprehensive" Sex Education, which gets 16 times as much funding. (D: 67%, R: 64%)
-- More than 8 of 10 parents, but especially women and African Americans, support the dominant themes of Abstinence Education.
-- Eighty-five percent of parents believe that all youth, including homosexual youth, benefit from skills that help them choose to wait for sex.
-- Nearly 9 in 10 parents strongly support their children knowing the limitations of condoms for preventing pregnancy and disease.
A full survey report and an opportunity to sign an open letter to Congress is at http://www.whattheytoldus.org, a new website that reports what parents are saying about abstinence education.
ABOUT NAEF:
The National Abstinence Education Foundation (NAEF) seeks to improve the health and future prospects for children and families through the provision of Sexual Risk Avoidance (SRA) Abstinence Education thereby reducing teen pregnancies, STDs (sexually transmitted diseases), and harmful emotional consequences. See http://www.abstinenceworks.org.