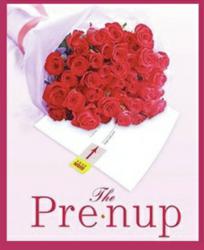 Our mission is to get brides and grooms into the best possible shape to embark on their new life together--without drugs or plastic surgery. It's about a lifestyle that lasts throughout their marriage.
New York, NY (PRWEB) October 08, 2012
As Gotham stirs with the flurry of activity surrounding International Bridal Week 2012, it is a happy occasion to announce The Bridal Body Shop's new "Prenup Program," designed to assist both the bride and groom to get in the best shape for the big day. Because preparation to detail is necessary for the most important day of a everyone's life, it is also a time where couples consider the benefits of looking fit for their big day…Together. That's what The Bridal Body Shop's "Prenup" commitment is all about.
Laurie Towers, CEO and founder of Physical Advantage, along with Elite Ziegelman, chief of fitness operations, extended their knowledge of fitness to the bridal world in 2011. The firm went a step further, offering brides and grooms the option of taking "The Bridal Body Shop" workout in the convenience of their own homes, from Manhattan to beyond. Duration and frequency is flexible to suit a demanding schedule during this very busy time.
The Bridal Body Shop, since celebrating its first anniversary, has experienced a year of innovation: 2012 began with the introduction of online "Virtual Training" and more recently the firm began negotiations with various producers for a reality television show treatment. The press response has been ongoing and global as Towers' and Ziegelman's philosophy and insights have been featured in international media, from London to Japan and throughout the US. Their gospel of fitness and health is on its ways to becoming a standard of the wedding fitness industry.
"Our mission is to get brides--and now their grooms--in the best possible shape to embark on their new life—without drugs or plastic surgery," says Towers. "Our personal trainers will create a fitness and diet plan designed specifically tailored for the individual's needs for results, health, and lifestyle. But its not just about before the wedding...it's about life after you shake the rice out of your hair.
Commitment to your body is a long term one, and that's why we are here for the brides and grooms well past the exchanging of vows. We are here for them when they become parents as well."
Perennially named to New York Magazine's "Best of" issue and featured on Fox 5 Television and LA radio, Physical Advantage has established itself as Manhattan's premiere "serious" rehabilitative massage center. Professional athletes, marathoners and triathletes, dancers, actors, and opera singers regularly visit Physical Advantage to get the kinks out and help their bodies heal, recover and renew. All Physical Advantage therapists and personal trainers are licensed and certified, and are skilled at providing treatments designed for both short-term pain relief and long-term results.
"We are delighted to extend our expertise into the bridal world, promoting health and wellness as a way of life as brides and grooms prepare to embark on their new life together," says Towers. "It's gratifying that our business is expanding and finds the industry embracing us."
For more information on "The Bridal Body Shop" and other services, visit http://www.thebridalbodyshop.com, call 212-460-1879, and "Like" us on Facebook.
###