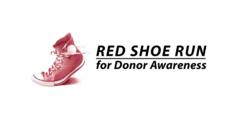 Rockford, IL (PRWEB) October 10, 2012
SAVE THE DATE!
The 10th Annual Red Shoe Run for Donor Awareness will be held at NIU in Rockford on Saturday, April 13, 2013.
Last year this growing event involved over 1100 participants. The Red Shoe Run for Donor Awareness raises critical funds needed to pay for tissue typing new members of the Rock River Valley Blood Center's Be The Match™ Marrow Registry and promotes lifesaving and life-restoring organ, tissue, eye, blood, and marrow cell donation in our community.
Medical technology has given us the treatment for formerly incurable diseases, but for too many, there is no donor to help them.
For more information please call Margaret Shannon at (815)761-7395.