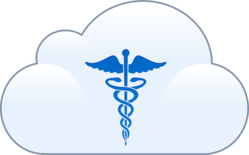 "...realizing we could manage the complete enterprise mobile app management lifecycle through a single platform was an obvious advantage. It made App47 the right choice for Dr. Rounds."
Reston, VA (PRWEB) October 10, 2012
Dr. Rounds, a new enterprise mobile app, has been made available to healthcare professionals on the front lines of patient interaction, and is transforming the way physicians, surgeons, and nurse practitioners manage patient-encounter information capture and billing efficiency.
Developers praising its pickup among healthcare professionals have been quick to point out that Dr. Round's effectiveness is owed in large part to the company's partnership with mobile application management solution provider App47, which facilitated testing, monitoring, analytical analysis and update control through a single platform. "We had tried to cobble together a few vendors to handle those aspects," said Dr. Rounds CEO, Dr. Camil Sader, "but realizing we could manage the complete enterprise mobile app management lifecycle through a single platform was an obvious advantage. It made App47 the right choice for Dr. Rounds."
Echoing Dr. Sader, App47 CEO Chris Schroeder added that Dr. Rounds exemplifies the kind of enterprise mobile app development effort that benefits most from a single, reliable, robust MAM platform. "The increasing diversity of mobile devices combined with the increasing intricacy of patient encounters creates a scenario all but requiring management at the app, rather than the device level," said Schroeder. "It's been tremendously rewarding to see Dr. Round's advantages both in terms of improved billing efficiency and enhanced patient care."
According to Schroeder, Dr. Rounds is designed to promptly capture and categorize medical procedure information as a healthcare professional goes about his or her day of multiple patient interactions. This information is then readily and reliably delivered to the third-party billing companies charged with securing payment. According to Dr. Rounds developers, the app is already helping reclaim the approximately 10% of billings healthcare pros can lose per year due to incomplete paper-based record keeping.
"Prior to Dr. Rounds, doctors and nurses relied on traditional pen and paper records," explained Dr. Sader. "We developed Dr. Rounds to transform their smartphones and tablets in to an easy means of medical procedure information capture. That information can then be easily transmitted to billing companies, ensuring timely and consistent financial follow-through for every procedure."
In addition to the environmentally beneficial advantage of paperwork reduction, Dr. Sader explained that the entire streamlined billing process Dr. Rounds enables boosts revenue and slashes bill-pay lag. At a time of shrinking reimbursements, healthcare professionals have recognized the need to completely realize all revenue. As a result, Dr. Rounds arrival has been welcomed by billing companies, who are driving adoption among the doctors, surgeons and nurses using their services. "It conveniently captures diagnoses, procedures, and charges of every patient encounter," added Dr.Sader. "That information is critical for billers."
App47
App47 specializes in the enterprise mobile application management (MAM) lifecycle, from deployment, through management, to performance analytics and ROI while ensuring enterprise and user data privacy, and optimized mobile user experience. To learn more, visit http://www.app47.com.