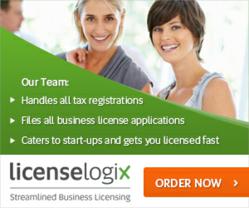 New York, NY (PRWEB) October 11, 2012
The recent fungal meningitis outbreak caused by possible contamination in the prescription drug process known as compounding drew immediate attention to the regulation of compounding pharmacies. Compounding, Internet and mail order pharmacies represent a growing field of pharmaceutical services that operates nationwide. Although the Food and Drug Administration (FDA) has limited authority over the operation of compounding pharmacies, state pharmacy boards regulate the practice through licensing and certification of these pharmacies and pharmacists.
LicenseLogix, the New York based business licensing expert, is experienced in understanding the regulatory landscape for compounding pharmacies and has conducted extensive research in this area. To determine the proper licensure, each state examines the specific actions of the pharmacy within that state. To be compliant, a compounding pharmacy generally must hold a valid pharmacy license in the designated home state of the pharmacy and assign a licensed "pharmacist in charge" to each facility. The pharmacist in charge must maintain a valid license in the home state and is responsible for the pharmacy's compliance with all applicable laws and rules. Furthermore, all staff pharmacists must hold valid licenses in the home state, or "domestic" state, of the pharmacy.
Specific Licensing Issues for Compounding Pharmacies
If the pharmacy has additional locations or delivers drugs to patients in another state, the pharmacy must maintain a valid license in that state. Some states require that the pharmacist in charge hold an individual license in each additional state.
If the compounding pharmacy sells drugs wholesale, they may need to obtain a wholesale or drug distributor license in every state they transact business.
If the compounding pharmacy conducts activities that fall within the state's definition of drug manufacturing, they may need to obtain a drug manufacture license in each state that they engage in compounding activity. Additionally, every state that a pharmacy ships or sells drugs into may require licensing.
Targeted investigatory sweeps occur more and more by state pharmacy boards focused on identifying unlicensed pharmacies and pharmacists operating in their states. Pharmacies of all types must stay educated and aware of licensing requirements that may be pertinent to their operations.
LicenseLogix assists every type of business entity in researching, obtaining, and maintaining their licenses or permits. The licensing specialists are experts on business and professional licenses in a wide range of industries such as pharmacy licenses, mail order pharmacy licenses in all 50 states.
About LicenseLogix LLC
A team of attorneys, legal service providers, and technology professionals formed LicenseLogix to address a growing need in helping companies deal with varying compliance requirements in all 50 States.
The experts at LicenseLogix take over all business license research, application assembly, and filing. LicenseLogix prepares everything related to the license application except the client's signature while getting businesses licensed faster and keeping them compliant with the law.
LicenseLogix offers personalized service with easy to use technology, ensuring that clients are properly licensed and their questions promptly answered. Each client has a dedicated account manager who helps determine the appropriate license(s) required, fills out any applications, and communicates with the relevant licensing authority.
LicenseLogix also offers a cost-effective, on-line business licensing solution called CLiC for companies that have the legal responsibility for hundreds of licenses in dozens of jurisdictions. Organizations have been managing this obligation in a spreadsheet, generic calendar system, or, even relying on the licensing authority to notify them of filing deadlines. Businesses that fail to keep their licenses in good standing face harsh fines, a shut down, or suffer the loss of customer goodwill for expired licenses.
LicenseLogix and CLiC provide a user-friendly, secure, and cost-effective method to keep track of licenses in every jurisdiction while automating renewals and streamlining new license filings. Information on deadlines, renewal fees, and relevant corporate documents are easily accessible and customized to each client.
LicenseLogix services sole proprietors operating in one state, as well as large corporations with hundreds of entities doing business in all 50 states.