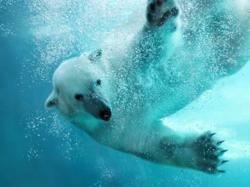 We help seniors plan adventure travel tours and holidays with our blogs, pages and travel videos. All with tips and holiday suggestions specifically for the older traveler.
Haliax, Canada (PRWEB) November 16, 2012
As a senior citizen one should enjoy the adventure of life at last. Perhaps see polar bears frolic across Arctic snow or tour Africa to see lions and elephants in natural habitats. Adventure-Travel-Destinations.com (ADT) has created resources for elders that includes holiday packages and links to special deals and discounts as well as articles and travel videos for the 60 plus traveller.
"We provide information, tips, tours and holiday suggestions for the older traveler and all who have similar interests. We believe in ageless travel," said Ian Clayton of (ATD).
Of course seniors adventure travel tours and vacations do not have to be in far-away exotic locations. A wine tour of a neighboring state or a gourmet restaurant tour in a neighboring city is always a possibility. Many older travellers often do not care to travel great distances and enjoy more refined and comfortable holidays. Today vacationers of all ages are looking for meaningful holidays.
The tours and vacation ideas on the ATD website not only match traveler's level of activity and comfort, they also offer meaningful encounters and cultural experiences for travellers of all ages. For comfort one can chose extremely Spartan lodging to accommodations fit for royalty, there is a travel package for every age and everyone. "One can truly rough it or stay in a luxury hotel. No matter if it's a hideaway in the Caribbean, a Safari, a vacation with the family or a senior solo trip, there is an option for everyone today," continued Clayton.
Single seniors are welcome to participate in today's adventure tours. "Traveling alone can be a bit daunting to an older person who may have recently lost their lifelong partner," say Clayton. "Fear of traveling alone for the first time is normal, it is just natural excitement and anticipation, and that soon passes once the tour begins."
Travel is a chance to learn, grow and experience lifestyles, customs and places that are different and unique, and as Clayton says: "Trips to ancient cultures are particularly rewarding, many of the original peoples truly respect and appreciate elders, and are delighted to welcome them."
The website also offers a free newsletter and magazine that includes package deals, discounts, reviews of potential destinations, special adventure tours for seniors and more.
ABOUT
ATD is a website of AXSES. In 2011, AXSES was featured by the New York Times in an article on Social Media use in Travel. AXSES works with professionals in the hotel, tourism and travel industries, to help build their businesses through all forms of marketing which includes building website and information systems like ADT. ADT offers advice and information as well as links and packages for all travellers of all ages who want to add adventure to life.
LINKS
Those interested should visit ATD website for additional information.
See YouTube Travel video for seniors. Visit to learn more about offerings for senior trips.