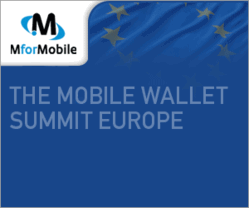 London (PRWEB UK) 19 November 2012
This explosion in Mobile POS terminals has swept across the pond as iZettle the Swedish payments start-up is set to roll out 3,000 mini card readers to merchants in Britain. It has already gathered some 50,000 merchants across the Nordic region, but this is a big push into a new market. However mPowa's business model claims to be slightly different. It is available to most merchants worldwide who already have a merchant account through another provider and want to enable mobile processing. In these cases, mPowa integrates with the merchant's current processor and only acts as Point-of-Sale system. The cost for this service is a markup of 0.25% per transaction or $0.40 (or £0.25 or €0.30, depending on your country) per transaction, whichever is greater. This might be what sets them apart.
Two new players are SySpay and SumUp both with Square-esque dongles are designed to allow you to accept card payments with your smartphone. Arguably all these companies are bucking the current trend to remove plastic all together. However until a convenient and trusted mobile wallet can break through they offer merchants a convenient and recognisable way for consumers to pay.
All four of these companies are coming together on a panel at the up Mobile Wallet Summit on November 28th and 29th. They will be debating the merchant acceptance of mobile payments (or mobile POS payments) and differentiating their product from one another. It promises to be a contentious and exciting debate with the outspoken Dan Wagner, CEO or Mpowa and Stewart Roberts, UK MD, iZettle alongside Petter Made, Co-founder & COO, SumUp and SysPay the battle lines have been drawn.
For more information about this panel and the Mobile Wallet Summit visit: http://bit.ly/VOMBu8
Chris Quaile
M for Mobile
Tel: +44 (0) 207 375 7595 - UK
Toll Free: +1 800 814 3459 ext. 7595
chris(at)mformobile(dot)com
@altpay
M for Mobile publishes news and events for those involved in the mobile industry, primarily mobile technology. Through high-end B2B conferences, we connect people across the industry, provide market leading intelligence and enable companies to capitalise on emerging business opportunities in location-based services, tracking, NFC, mobile advertising and mobile payments and much more.