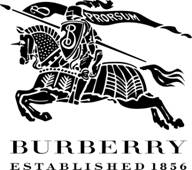 … brand momentum remained strong, particularly with our higher spending luxury consumer.
(PRWEB) November 06, 2012
Rodeo Drive Resale (http://www.shoprdr.com), premier reseller of 100% authentic Tiffany & Co. jewelry, Burberry fashions and Christian Louboutin heels, looks at the recent sales and shares recovery of iconic British luxury brand Burberry.
Despite a profit warning released last month, popular label Burberry has reportedly found itself back in the good graces of investors and shoppers, as its recent sales slowdown had not affected its highest-spending customers, according to an October 10 story by The Times.
Web site invezz.com quoted Burberry chief executive Angela Ahrendts as saying the following: "Against record prior year comparatives, Burberry delivered 8 per cent total revenue growth and 10 per cent retail growth in the first half, albeit slowing in the second quarter. In a more challenging external environment, footfall declined but brand momentum remained strong, particularly with our higher spending luxury consumer."
Looking toward the future, Burberry plans to build upon its London presence, and that, although the recent Summer Games attributed to a slow sales quarter, sales are expected to increase thanks to the holiday season.
"We are actually very excited about London. We just opened our Regent Street flagship store and we're more than delighted with how that's started trading," said Burberry chief financial officer, Stacey Cartwright. "We're opening our first menswear stores in Knightsbridge as well. So our presence in London is going to be even more accentuated this third quarter."
Lovers of luxury labels such as Burberry, Louis Vuitton and St. John Knits are encouraged to visit shopRDR.com's wide array of upscale fashions, all of which are backed by a 100% guarantee of authenticity.
With over a decade of experience, shoppers return to the popular online reseller for premier savings and everyday deals and promotions, such as the "Red with Envy" campaign, in which Christian Louboutin heels were offered at amazing prices.
ShopRDR.com's "Red with Envy" event is just one of several major promotions from the popular online reseller in the past several weeks, as shopRDR.com held both its Labor Day Weekend sale and its animal print campaign, "Walk On The Wild Side" last month. The successful Labor Day Weekend sale offered savings of up to 25% off all designer clothing and an additional 15% off all designer shoes with free shipping on orders of $200 or more, as well as 10% off all designer handbags.
Rodeo Drive Resale (shopRDR.com) has built a reputation of providing amazing deals on handbags, clothing and accessories from the top designers of upscale fashion. The company offers a 100% guarantee of authenticity on each item sold, and works daily with a network of clients looking to buy, sell, or for consignment of their luxury goods.
ShopRDR.com loves high-end fashion, and believes finding a high quality, classic piece should be an easy, enjoyable -- and most importantly -- hassle-free shopping experience. For the finest in Louis Vuitton, Chanel, Prada, Gucci, St. John Knits, Christian Louboutin, Tiffany & Co. and more, visit RDR online at http://www.shopRDR.com or call 1-888-697-3725. Also find shopRDR.com's blog at http://blog.shopRDR.com.
Also find shopRDR at:
Blog: blog.shopRDR.com
Facebook: facebook.com/shopRDR
Twitter: twitter.com/shopRDR
YouTube: youtube.com/ shopRDR
Pinterest: pinterest.com/shopRDR
Rodeo Drive Resale (shopRDR.com)
1-888-697-3725
service(at)shopRDR.com