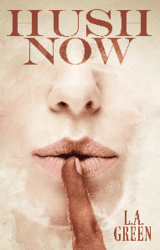 A stirring story, set in a time and place that make the tale even more poignant.
Indianapolis, IN (PRWEB) November 01, 2012
Rebecca Montgomery is young and beautiful, and her father's right hand as he runs his plantations in ill health. In this new novel, unmarried, Rebecca spends her days keeping the daily operations of her beloved home running like clockwork, but her evenings are spent in solitude. However, this changed after Rebecca met Ruth; a young slave woman, Ruth joined the household and captured Rebecca's heart after a night spent reading one of Shakespeare's most romantic plays. The women fell deeply in love, but what could they do at that time and in that place?
Rebecca's lifelong friend, Chet Jefferson, has long been the man that her family imagined she'd marry. The two friends are beautifully matched in looks as well as temperament, but Rebecca doesn't love him as much as she loves Ruth. Will her family's expectations win over Rebecca's deepest emotions? Can Ruth and Rebecca continue to keep their relationship secret, or will their overpowering love become apparent to those closest to them, potentially jeopardizing all they hold dear?
"Hush Now" is a stirring story, set in a time and place that make the tale even more poignant; Rebecca is a strong character, full of feeling and moral strength, eager to express her love for Ruth even in the face of strong disapproval from society.
Author L.A. Green has a BA Honours in performance theatre from the University of Winnipeg as well as an MFA in theatre performance from the University of Florida. Green worked as a professional actor and now teaches in Jacksonville, Fla., where she lives with her partner and her beloved pets. This is her first book.
For additional information, please visit http://www.hushnowbook.com.
Hush Now
L.A. Green
Dog Ear Publishing
ISBN: 978-1-4575-1340-4
217 pages
$13.99 US
Available at Ingram, Amazon.com, Barnes & Noble and fine bookstores everywhere.
About Dog Ear Publishing, LLC
Dog Ear Publishing offers completely customized self-publishing services for independent authors. We provide cost-effective, fast, and highly profitable services to publish and distribute independently published books. Our book publishing and distribution services reach worldwide. Dog Ear authors retain all rights and complete creative control throughout the entire self-publishing process. Self-publishing services are available globally at http://www.dogearpublishing.net
and from our offices in Indianapolis.
Dog Ear Publishing – self-publishing that actually makes sense.