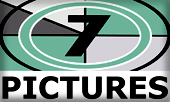 Los Angeles, CA (PRWEB) November 15, 2012
Los Angeles based Seven Pictures, an industry leader in professional video production, is teaming up with the VP of Teledyne Controls' Sales and Marketing, Larry Levine, and his team, to produce an engaging and highly captivating company video. Teledyne's Nathalie Bollecker, Senior Manager of Marketing and Sales, has been instrumental in establishing a relationship between the two companies. Using expert craftsmanship techniques, Seven Pictures plans to create a corporate narrative designed to represent the Teledyne brand, build company pride in an engaging and emotionally connective manner, while telling the story of who Teledyne is – and what the driving force behind the brand is.
"A good corporate video is an experience where viewers are just in it," says A.C. Creative Director at Seven Pictures. "You understand and you listen to what was said, you remember it and you don't forget it. We live in a visual, fast-paced world where people demand entertainment and instant gratification. If a message fails to be communicated in a fast and powerful way, it is lost."
The project commences with Teledyne's 3 day Users Conference, documenting presentations, client testimonials and employee interviews. Production will then continue at Teledyne's headquarters located in El Segundo, Calif., where Seven Pictures will capture behind-the-scenes moments in video-manufacturing, equipment/products, and the people behind the thriving business. Viewers will learn the story behind Teledyne's success through intimate, one-on-one interviews with the General Manager and other company executives. The resulting product will be a powerful and personal look at the company, introducing its brand sharing stories, showcasing products and manufacturing, spotlighting the people of Teledyne, and ultimately providing the viewer with an in-depth look into what Teledyne Controls is about.
With over 25 years of specializing in highly effective corporate branding, marketing, training and orientation videos, Seven Pictures delivers consistent, high quality videos with powerful communicative messages that meets an organization's needs and exceeds their expectations.
Find more on Seven Pictures Corporate Video Production.
About Teledyne Controls
Teledyne Controls is a leading provider of end-to-end solutions designed to help operators increase flight safety and operational efficiency through more efficient aircraft data and information management. Since 1964, Teledyne Controls has been supplying sophisticated avionics products and ground-based data replay solutions to a broad range of civil and military aviation customers worldwide. Teledyne Controls is a business unit of Teledyne Technologies Incorporated (TDY), a leading provider of sophisticated electronic components, instruments and communication products, systems engineering solutions, aerospace engines and components and on-site gas and power generation systems.
About Seven Pictures
Seven Pictures takes a meticulous and disciplined approach toward video production. With over 20 years experience in the industry, Seven Pictures specializes in creating cinematic quality product videos, corporate videos, training videos, and TV commercials with unparalleled craftsmanship. Seven Pictures is a pioneer that understands that a high quality video production is more than just point and shoot—it's about delivering visionary ideas and executing something spectacular. To see what Seven Pictures can do for you visit http://www.SevenPictures.com.