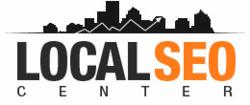 People look for dentists, lawyers, and caterers on the internet. It's not surprising for them to look for plumbers, too, on the World Wide Web
(PRWEB) November 27, 2012
LocalSEOCenter.com, a trusted name for industry specific SEO services, recently introduced a new set of online marketing solutions custom made for plumbing businesses. The US-based company continues to offer local SEO services to businesses in the service industry. The digital solutions company has come up with strategies that make the most of the Internet and maximizes gains for its clients.
Plumbers Need SEO Too
"We're very excited about our new service," LocalSEOCenter.com shares. "It's something only a handful of companies can offer and we intend to be the best." The online solutions company has seen the market gap and has niched their services for plumbing businesses. While the SEO company is not the first to offer it, they take pride in their methodologies. Their techniques specifically target locales and clientele who live around the brick and mortar locations of plumbing businesses. "Plumbing businesses need SEO too," LocalSEOCenter.com explains. "People look for dentists, lawyers, and caterers on the internet. It's not surprising for them to look for plumbers, too, on the World Wide Web."
People Google before Hiring
The digital media company's message to its clients is displayed loud and clear on its web banner: "97% of Consumers Research Online Before Buying." This answers people's common question on what SEO is for. "It's amazing how many companies still do not know about SEO," LocalSEOCenter.com says. "They are clearly missing out and letting their competitors get ahead of them." The company then explains how SEO works and how it helps clients be found by their customers. "We help them increase their visibility and establish their reputation online. Our strategies ensure that when a customer searches for plumbing services, our clients show up first. And when people check out what others have to say about our clients, we make sure to highlight the best points and the benefits they offer."
LocalSEOCenter.com has been offering niche SEO services to different industries. Some of which include dentistry, law, retail, and automotive. The company's solutions include content optimization, social media marketing, and media relations. They offer these and more to secure their client's top spot in the search engine rankings.
About LocalSEOCenter.com
LocalSEOCenter.com has been providing industry specific online marketing strategies for years. The US-based company caters to both local and international clients. Its solutions include local SEO, Facebook marketing, and pay per click advertising. For more information about their services, log on to http://www.localseocenter.com.