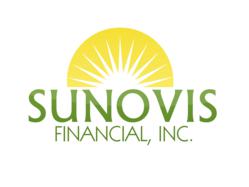 Sunovis understands that retention of good employees is important - more important to many businesses than the cost of health care benefits.
San Francisco, CA (PRWEB) November 01, 2012
According to a recently released survey by insurance company Aflac, many of the employees at the over 6 million small business with more than 1 employee are less than pleased with their health insurance. Small business lender Sunovis Financial observes that this has direct bearing on the retention of employees by small business, and subsequently on the growth of the business.
When it comes to employee retention, the survey had this to say: "Nearly half [of employees] (49%) say "improving my benefits package" is one thing my employer could do to keep me in my current job."
To avoid employee dissatisfaction and improve retention,Sunovis Financial has these six tips for small business owners to consider when shopping for employee health benefits:
1) Examine all your options. When it comes to health care benefits you have many options. Carefully consider if it makes more sense to choose a high deductible plan that saves you money, or a low deductible plan that keeps your employees happy. In the long run, keeping your employees happy could actually save you more money.
2) Do your homework. As with any business expense, it pays to do your homework and understand exactly what you are purchasing. Compare apples to apples; look at the plan benefits and details.
3) Stick to your budget. Know how much your company can afford for health care benefits before you begin negotiations with a broker. Do not be tempted to spend more than you can afford at the expense of company profits.
4) Shop around. Whether you use a broker or negotiate directly with the insurers, be sure to shop around and get several quotes. You would do this for any other purchase wouldn't you? Why not do it with your employee health care benefits as well.
"Make sure you don't take the first option put in front of you. Once you have you looked at the major providers to ensure you have seen a full range of options regarding your health care options, then focus on making a clear decision," says Pete Villemain, president of Employee Benefit Services Inc., a benefits administrator.
5) Ask about tax friendly accounts. Tax advantage accounts such as health savings accounts (HSAs), health reimbursement arrangements (HRAs), and flexible savings accounts (FSAs) can increase employee satisfaction without draining your bank account.
All three options allow employees to use pre-tax dollars to pay for medical expenses. This can be looked upon as a nice perk by employees, assuming you also put in the time and effort to educate them regarding the use of these tax advantaged health care accounts.
6) Offer more than one health insurance option. As with all consumer purchases these days, people expect to have choices. Especially when it comes to health care, one size does not fit everyone. Each of your employees has unique medical and financial needs, and you should try to provide options that are pleasing and acceptable to as many of them as possible.
Sunovis understands that employee retention is far more important to businesses than the cost of health care benefits. Hopefully these six small business insurance tips may help guide businesses to better benefits and happier employees.
About Sunovis Financial:
We help small businesses compete and succeed in today's difficult world through suitable financing channels. Our professionals help guide borrowers on a variety of lending options, with a specialization on SBA loans.