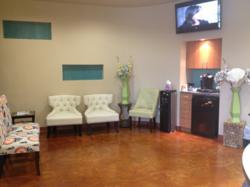 Our goal is to offer the right procedure at the right price with unparalleled choice and convenience.
Cedar Park, Texas (PRWEB) November 05, 2012
Austin's Beleza MedSpa opened an office in Cedar Park this month to premier the Body By Beleza concept, new for the multi-location, locally founded company. Body By Beleza will specialize in full-body analysis and development of individual treatment plans with an emphasis on body contouring procedures.
Body By Beleza was born out of the rising obesity epidemic in the United States. Patient demand for both noninvasive body contouring procedures and cosmetic surgery was the driving force behind Body By Beleza. "Our patients asked us for multiple modalities to deal with difficult areas of their bodies," Dr. Lawrence Broder, M.D., founder and medical director of Beleza Medspa, said. "Body By Beleza was designed to offer all of these procedures under one roof as well as a comprehensive evaluation to decide which is best for the patient."
A grand opening party and open house is planned for Nov. 8 from 4 p.m. - 8 p.m. The event will feature procedure demonstrations, giveaways, full catering and cocktails. Attendees will get direct access to experts on many of the body contouring procedures.
"Beleza open houses are an awesome opportunity to learn more about any of the products and services Beleza offers in a fun, no-pressure atmosphere," Sherry Jenkins, current Beleza client, said. "I attend them because I always have questions that I want to explore before I set up a consultation."
Body By Beleza's menu of services runs the gamut from nutritional services to cosmetic surgery. Patients will receive a full body analysis and evaluation by body contouring experts who will offer choices grouped by efficacy, cost and invasiveness. Noninvasive options include HCG Medical Diet, Coolsculpting Fat Freezing, Zerona Laser Fat Reduction, and Venus Freeze Skin Tightening. Surgical services feature Smartlipo Laser liposuction, Vaser Ultrasonic Liposuction, Abdominoplasty, Breast Augmentation, and a host of fat transfer and stem cell procedures.
"Everything we offer is safe, state of the art and physician supervised," Dr. Broder said. "What is unique about Body By Beleza is the concentration of the latest noninvasive and surgical body procedures in one office. Our goal is to offer the right procedure at the right price with unparalleled choice and convenience."
Body by Beleza initiated the process required to earn accreditation from the Accreditation Association for Ambulatory Health Care, also known as AAAHC. AAAHC certification involves standards that advance and promote patient safety, quality health care, and value in ambulatory health care settings through peer-based accreditation processes, education and research.
"We are thrilled to bring the Body By Beleza concept to Cedar Park," Crissy Lim, Beleza's physician assistant, said. "The new concept will allow us to treat each client individually and foster long-term relationships with our clients that will produce positive results."
Beleza MedSpa is a locally owned and operated company with five locations in the Austin, Cedar Park and Round Rock. Lawrence Broder, M.D., founded Beleza in 2007 to offer a wide range of medical, cosmetic surgery and spa options with emphasis on minimally invasive, revolutionary procedures including CoolSculpting, SmartLipo and laser skin resurfacing, all services designed to produce significant effects with virtually no risk or downtime for the patient. Beleza Medspa is a Black Diamond Alergan practice for Botox and Juvederm procedures. Beleza was recently awarded a 2012 Fast 50 award by the Austin Business Journal, representing one of the fastest growing businesses in Austin.