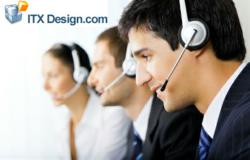 We realize that our clients websites are a primary point of contact, and strive to deliver a range of products and services at extraordinarily low rates
Dallas, TX (PRWEB) November 01, 2012
ITX Design has been delivering hosting and design services to a broad range of clients from coast to coast for over a decade, and continues to expand their products and services with record low downtime.
Established in the year 2001 by a group of talented software professionals, the primary focus of the company is to offer premium web hosting and other related services at highly competitive and attractive prices.
ITX Design's clients demand reliability, simplicity and cost effectiveness. The company offers a money back guarantee on all shared, reseller, VPS or dedicated hosting sites. ITX Design uses cutting-edge software along with robust hardware which consistently outperforms the competition.
According to national reviews, ITX Design's reputation is secure as an industry leader with consistently high network uptime. Clients confirm that they are pleased with the level of service and reliability.
CEO Paul Schoolfield explains, "We realize that our clients websites are a primary point of contact, and strive to deliver a range of products and services at extraordinarily low rates"
ITX Design provides hosting packages that come fully equipped with everything needed to get started. Either upload sites directly from WordPress, or create designs from scratch. ITX Design clients enjoy access to a multitude of additional tools and features, as well as award winning 24 hour customer support.
In addition, all ITX Design reseller and VPS accounts can be easily upgraded if the customer decides that more space is needed, or if business grows at a faster than anticipated rate.
With hosting packages starting from less than 5 dollars a month, the range of services from ITX Design will suit any personal or small business requirements. All reseller and managed VPS accounts offered come with free domain, and built in billing software.
ITX Design offers a wide range of additional tools that are crucial for the building of a successful online business.
For the winning team at ITX Design, service and quality and the customer are paramount. Their expert customer and technical support leads the industry in overall satisfaction. Each hosting package for clients of any size is backed by an unconditional money back guarantee and a promise to exceed expectations.
ITX Design is a premier web hosting and domain registration provider. All of their web hosting plans support WordPress and come equipped with CPanel. They provide a wide range of dedicated server packages, shared hosting, and domain registration for small and large businesses.
To learn more visit http://www.itxdesign.com