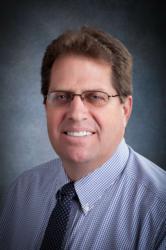 Scottsdale, AZ (PRWEB) November 01, 2012
SMARTTraining, LLC, a leading provider of professional development in the math methods of Singapore, announces live, online learning opportunity for teachers interested in Common Core Math Standards or the methods used in Singapore Math ®.
"Introduction to Problem Solving" will be offered on Mondays: Nov. 26, Dec. 3, and Dec. 10, 3:00 pm – 5:00 pm Eastern. Classes will be recorded for teachers unable to attend due to scheduling.
Participants will learn how to create confidence in students so that the transition from arithmetic to algebra is a small step, not a huge leap. Model drawing as a versatile tool to be used for problem solving will be emphasized. Additional problem solving methods will also be presented. Common Core Mathematical Practice Standards require students to, among other things, make sense of problems and persevere in solving them, reason abstractly and quantitatively, and model with mathematics. http://www.corestandards.org. Singapore methods provide ways to meet these standards. This webinar is geared to teachers of grades 2 – 6.
The webinar will consist of three 2-hour sessions. Missing a session is no problem. A link to view the recorded class will be available for seven days after the scheduled session. The per person cost for the three-session webinar is $139. To register for SMARTTraining's webinars and other training workshops, visit http://www.singaporemathtraining.com.
About Rolff Christensen, instructor
Dr. Rolff Christensen has over 25 years of classroom experience and an extensive background in mathematics instruction, having taught in classrooms ranging from Kindergarten to Adult. He has also been an online math instructor for more than 5 years. As a Cluster Leader (Math Coach) for Math Matters with the California Department of Education, Rolff searched for a curriculum that emphasized conceptual understanding. Upon "finding" Singapore Math®, he immediately began using the program to teach his students. Rolff has trained teachers from hundreds of schools in the math methods used in Singapore. His enthusiasm for elementary mathematics instruction, ability to relate to teachers, and wide range of presentation experience make him a much sought after presenter. For questions, contact Rolff: rchristensen(at)singaporemathtraining(dot)com.
About SMARTTraining
SMARTTraining, LLC, (http://www.singaporemathtraining.com), is an internationally recognized provider of professional development in the math methods used in the country of Singapore. Founded in 2005, SMARTTrainers have worked with schools in 46 of the 50 States, met with and been trained by professors, teachers, and Ministry of Education members from Singapore, and been invited to work with numerous schools in European and South American countries. SMARTTrainers present workshops throughout the United States and provide on-site training for schools desiring help with their math programs.
Visit SMARTTraining's website to view biographies of all SMARTTrainers and to gain information regarding the 22 SMARTTraining math workshops coming up around the U.S.
What do teachers say about SMARTTraining's workshops?
"I wish I had learned math this way! I've depended on a calculator for years, but no more!" (2nd grade teacher, Buckeye, AZ)
"Are you kidding? That's why we invert and multiply? I wish I had YOU as a teacher when I was in school." (3rd grade teacher, Bogota, Colombia)
"Singapore Math" is a registered trademark of Singapore Math, Inc
Contact
Tricia Salerno
SMARTTraining, LLC
602-570-1942 1
Email: tsalerno(at)singaporemathtraining(dot)com