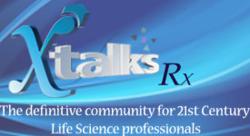 Toronto, Canada (PRWEB) November 01, 2012
Xtalks presents a new webinar on November 29, 2012 at 10:00am EST on the Carilion Clinic: Hospital Patient Flow Optimization Decision Support Tool. Esteemed speakers Jim Montgomery, a healthcare executive with Carilion Clinic and Alexander Kolker, Manager of Outcomes Operations Analysis Project Manager at Milwaukee's Children's Hospital and Health System, will discuss through a real case study why discrete-event computer simulation models are becoming indispensable for mitigating risk while accelerating the capability to improve the quality of healthcare. For information about this event or to register, visit: http://xtks.in/xto-518p. The first 10 registrants who also attend the full webinar will receive a complimentary copy of Alexander's book titled: "Healthcare Management Engineering: What Does This Fancy Term Really Mean?" - The Use of Operations Management Methodology for Quantitative Decision-Making in Healthcare Settings
A wide range of issues – from capacity analysis to proper facility planning – emerge in healthcare management when creating a strategic vision. Optimizing inpatient flow through a facility is vital to maintaining the financial viability of healthcare organizations.
However, the availability of macro-level analytic tools to guide key strategic decisions is lacking.
In an exciting new Xtalks webinar, Children's Hospital and Health System's Alexander Kolker will briefly introduce the concept of discrete event simulation and demonstrate why it is the methodology of choice for situations that are too complicated to represent using analytic formulas (e.g., queuing analytic theory).
Then Carilion Clinic's Jim Montgomery will discuss a discrete-event computer simulation (DES) model developed by Carilion Clinic to replicate patient flow from hospital admission to discharge.
Kolker succinctly makes the case on the following two points:

Leveraging predictive analytics through simulation in healthcare.
What is simulation modeling & why it can impact healthcare delivery?
Meanwhile, the Carilion Clinic's model considers:

Value to Carilion of this patient flow study in terms of cost, time and understanding capacity.
Risks associated with variability in admission volume, growth of different clinical services, unit length of stay (LOS) and unit number of staffed beds.
Results on ED wait times, appropriate bed availability, overall length of stay, hospital census, individual nursing unit census, estimated annual revenue and right-patient-right-placement metrics.
For more information about this event or to register, visit: http://xtks.in/xto-518p.
Xtalks, powered by Honeycomb Worldwide Inc., is a leading provider of educational webinars to the global Life Sciences community. Every year thousands of industry practitioners turn to Xtalks for access to quality content. Xtalks helps Life Science professionals stay current with industry developments, trends and regulations. Xtalks webinars also provide perspectives on key issues from top industry thought leaders and service providers.
To learn more about Xtalks visit http://xtalks.com/ContactUs.ashx.
Contact:
Karen Lim (416) 977-6555 ext 227
clientservices(at)xtalks(dot)com