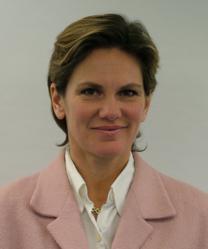 The programme is constantly evolving to keep abreast of cutting edge management best-practice, the rapid pace of change, and advances in management education
(PRWEB UK) 1 November 2012
Lord (Peter) Hennessy will give the '2012 Sir Douglas Hague lecture' on 'The Fascination and Perils of Horizon-Scanning' to mark the 30th year of the Oxford Strategic Leadership Programme. You are invited to join us and meet past students of the programme and faculty.
With over 1,000 alumni from more than 59 countries, The Oxford Strategic Leadership Programme is regarded as one of the world's leading development programmes for senior executives and is recognised for its innovative and holistic approach to leadership development.
Tracey Camilleri, Programme Director said: 'The Programme is a powerful learning opportunity for senior executives and this has been the case since it was first established in 1982. We challenge the participants' beliefs and assumptions and take them far beyond their comfort zone. The programme surprises people – the DNA of the programme is like no other. It moves from macro to micro, from global to personal, from the cerebral, the disruptive through the reflective and conversational to more experiential, metaphorical inputs. Participants come away thinking differently about themselves and about their organisations. We offer a catalyst designed to encourage participants to think deeply about themselves as a leader – in a way they will never have done before.'
The participants, all senior and successful leaders in their fields, represent an eclectic mix including CEOs, leaders of political parties, defence chiefs, senior partners of law firms, industrialists, regulators, central bankers, civil servants, entrepreneurs – and many others.
'The programme is constantly evolving to keep abreast of cutting edge management best-practice, the rapid pace of change, and advances in management education' says Camilleri. 'The faculty from Oxford and beyond, bring fresh, challenging ideas and perspectives to each iteration of the programme, designed to give the participants the confidence to experiment and innovate. The programme sets out to equip participants to create change, to motivate others, to exercise good judgment under pressure, to harness intellect, emotion and intuition, and to develop deep self knowledge.' Participants also debate the big issues – economic, political, technological and social – so they can engage fully with the complexity and uncertainty of their environment.
An e-book, The Future of Leadership, published to mark the anniversary, will explore what it takes to be a leader in 2012, and the challenges leaders will face as we look ahead to the next 30 years. The book draws upon a survey of past programme participants and provides analysis from some of Oxford's leading leadership thinkers.
To attend the lecture or to receive the e-book and survey findings, please contact the press office:
Clare Fisher, Head of Press Relations, Saïd Business School, Mobile: +44 (0) 7912 771090 ; Email: clare.fisher(at)sbs.ox.ac.uk
Josie Powell, Public Relations Coordinator, Mobile +44 (0)7711 387215
Tel: +44 (0) 1865 288403 Email: josie.powell(at)sbs.ox.ac.uk or pressoffice(at)sbs.ox.ac.uk
Notes for editors
1 About the Oxford Strategic Leadership Programme http://www.sbs.oxford.edu/oslp
2 About Saїd Business School
Established in 1996 the Saïd Business School is one of Europe's youngest and most entrepreneurial business schools with a reputation for innovative business education. An integral part of Oxford University, the School embodies the academic rigour and forward thinking that has made Oxford a world leader in education and research. The School has an established reputation for research in a wide range of areas, including finance and accounting, organisational analysis, international management, strategy and operations management. The School is dedicated to developing a new generation of business leaders and entrepreneurs and conducting research not only into the nature of business, but the connections between business and the wider world. In the Financial Times European Business School ranking (Dec 2011) Saïd is ranked 10th. It is ranked number one in the UK (7th worldwide) in the FT's combined ranking of Executive Education programmes (May 2012) and 20th in the world in the FT ranking of MBA programmes (Jan 2012). The Oxford MSc in Financial Economics is ranked 4th in the world in the 2011 FT ranking of Masters in Finance programmes (June 2012). In the UK university league tables it is ranked first of all UK universities for undergraduate business and management in The Guardian (May 2012) and has ranked first in eight of the last nine years in The Times. For more information, see http://www.sbs.ox.ac.uk/
ENDS