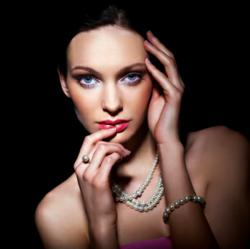 … as technology gets cheaper and faster then fashion will get faster, too.
(PRWEB) November 08, 2012
Rodeo Drive Resale (http://www.shopRDR.com), premier reseller of 100% authentic guaranteed Louis Vuitton handbags, St. John Knits, and Prada shoes, looks at a recent Forbes article which highlights the future of style and fashion accessories.
As technology continues to make smartphones, tablets and other handheld devices more of an everyday necessity, ShopRDR.com highlights a few fashion-forward companies blending style and sophistication.
1) WEAR YOUR DIGITAL GEAR: The woman's trench coat recently received a modern makeover, thanks to Scottevest, make of the 18-pocket trench that is not only fashionable but tech-friendly. Featuring pockets both large and small, Scottevest's coat comfortably fits phones, tables, bluetooths and any other device necessary to stay connected.
2) WARM HEAD, AMAZING TUNES: Just in time for the colder portion of the year are Tooks Hats, which offer the warmth of a skull cap with a twist: "Every smartphone worth its salt is a music player as well," Forbes wrote. "Whether you're hearing tunes from your Pandora radio app or from your own collection stored on your device, it's a nuisance having to deal with unwanted wires that can snag, causing your ear buds to pop out. Plus, dangling wires can sully an otherwise streamlined look. I suppose this is why apparel companies sew washable headsets into their clothing items." Fashion fans searching for more traditional cold weather wear, can visit shopRDR.com, where top brands including Louis Vuitton, Ferragamo and Chanel are available at amazing prices.
3) GAME OF PHONES: Perhaps the most expensive accessory millions of Americans refuse to leave home without; Apple released the iPhone 5 in September, sending brand loyalists rushing to the web to score a glimpse of the latest version of the internationally beloved gizmo. While the iPhone is no Christian Dior belt or Hermes scarf, its reputation as the "trendy" phone, which launch on Friday, September 21, and new design will quickly make previous iPhones look dated by comparison. Accessory (and gadget) lovers looking to wrap their fingers around the iPhone 5 set to make the holidays especially jolly for the folks at Apple: According to a Washington Post story, the company is predicted to sell 48.2 million iPhones by end of December.
4) FAST FASHION: The term "fast fashion" is used to describe the practice in which designs are rushed from the catwalk to store in order to capture current trends, has done wonders for midrange retail stores, whose customers typically are not purchasing items such as St. John Knits, Louis Vuitton heels and Chanel purses. These "inspired" designs give midlevel shoppers the look of luxury pieces, without the high tag price. "The rate of technology advancement means ideas can be exchanged even faster," said Arvind Singhal, CEO of Indian consultancy Technopakin said a 2010 story posted by Just-style.com. "Take this to the next level, and as technology gets cheaper and faster then fashion will get faster, too."
Rodeo Drive Resale (shopRDR.com) has built a reputation of providing amazing deals on handbags, clothing and accessories from the top designers of upscale fashion. The company offers a 100% guarantee of authenticity on each item sold, and works daily with a network of clients looking to buy, sell, or for consignment of their luxury goods.
ShopRDR.com loves high-end fashion, and believes finding a high quality, classic piece should be an easy, enjoyable -- and most importantly -- hassle-free shopping experience. For the finest in Louis Vuitton, Chanel, Prada, Gucci, St. John Knits, Christian Louboutin, Tiffany & Co. and more, visit RDR online at http://www.shopRDR.com or call 1-888-697-3725. Also find shopRDR.com's blog at http://blog.shopRDR.com.
Also find shopRDR at:
Blog: blog.shopRDR.com
Facebook: facebook.com/shopRDR
Twitter: twitter.com/shopRDR
YouTube: youtube.com/ shopRDR
Pinterest: pinterest.com/shopRDR
Rodeo Drive Resale (shopRDR.com)
1-888-697-3725
service(at)shopRDR.com