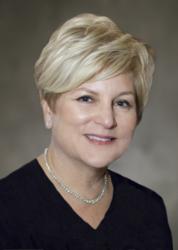 This new building is a direct response to the needs of our community.
Chicago, IL (PRWEB) November 01, 2012
The Illinois Health Facilities and Services Review Board today approved the certificate of need (CON) for the planned outpatient services center at Advocate Illinois Masonic Medical Center on Chicago's North Side.
The Center for Advanced Care, which is planned to break ground in February 2013, will meet the growing needs of the community by expanding several of the medical center's core outpatient services—cancer care, digestive health services and outpatient surgery.
"This new building is a direct response to the needs of our community," said Advocate Illinois Masonic President Susan Nordstrom Lopez. "The services we're offering through the new center have been specifically identified as necessary. We're expanding to better care for our patients and community."
Nordstrom Lopez said the outpatient center looks to meet not just today's health needs, but to ensure the availability of these necessary outpatient services for years to come. The CON application met all of the review board's standards, unusual for a project of this size, she said.
"We appreciate the board's recognition of the need for this project and their unanimous approval," Nordstrom Lopez said. "We look forward to better serving our community with this leading-edge, patient-driven center."
Key Features

At approximately 144,000 square feet, the three-story structure was designed by SmithGroup JJR to attach directly to the existing main hospital. Construction will be lead by Turner Construction Company, Chicago.
The estimated $109 million construction project will use materials consistent and compatible with the character of the neighborhood and appropriate for a world-class, contemporary medical facility, with the goal of achieving LEED certification.
The development will add approximately 21,000 square feet of green space for the community, including gardens, a green roof, pathways and outdoor benches for patients and visitors to enjoy year-round.
The new center will centralize cancer care, digestive health services and ambulatory surgery into one location, creating improved access, continuity, enhanced efficiencies and a better overall experience for all.
The new building will allow for the expansion of the hospital's Digestive Health Program, a much-needed service within the surrounding LGBT community.
The new center will include the addition of six leading-edge operating rooms with video integration, 18 prep and recovery bays and a state-of-the-art teaching area.
Two linear accelerators in the new facility will enable brachytherapy and other powerful, targeted radiation treatments that destroy cancer cells while sparing healthy tissue.
The relocated Angelo P. Creticos, MD, Cancer Center will expand to include nutrition counseling, palliative care and an onsite patient resource center.
For more on this important new project, please log onto http://www.advocatehealth.com/masonic/centerforadvancedcare.
About Advocate Illinois Masonic Medical Center
Advocate Illinois Masonic Medical Center is a 408-bed hospital in Chicago with a Level I trauma center and a Level III Neonatal Intensive Care Unit, the highest designations awarded by the state of Illinois. It offers comprehensive inpatient services, including medical, surgical, obstetrics and pediatric care, as well as a full breadth of outpatient services. A recipient of numerous awards for quality and clinical excellence, Illinois Masonic was ranked one of the nation's 100 Top Hospitals in 2010, 2011 and 2012 by Thomson Reuters, as well as named a recipient of the organization's Everest Award for National Benchmarks in 2010. The medical center has also been named a Leader in the Human Rights Campaign's Healthcare Equality Index for the past four years, as well as one of the 50 Best Hospitals in America by Becker's Hospital Review for 2010. In 2012, the hospital achieved Magnet redesignation for excellence and quality in nursing services by the American Nurses Credentialing Center's Magnet Recognition Program, which it originally achieved in 2008. Illinois Masonic is part of Advocate Health Care, a 2009 and 2010 Thomson Reuters Top 10 U.S. health care system for quality and clinical performance and the largest provider of health care services in Illinois. For more on Illinois Masonic, visit http://www.advocatehealth.com/masonic.
# # #