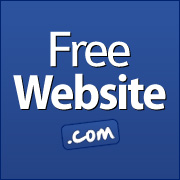 New York, NY (PRWEB) November 01, 2012
FreeWebsite.com released an article detailing the importance of content and design in creating interesting websites. The company specializes in website design and creation and emphasized how important it is to create websites that will catch the audience's attention.
When it comes to interesting websites, there's so much more to the process than some good content and beautiful design. In fact, the content and the design both play a critical role in getting attention to a website. Whether for business, pleasure, a club or a non-profit organization, a website that gains attention is key.
"If you are a business owner selling plumbing supplies, creating a website with plumbing products is a good start," says FreeWebsite.com CEO, Jeff Spicher. "But to make interesting websites for your business, you could also promote your excellent customer service or even provide do-it-yourself tips for customers. FreeWebsite.com can help you start a business site that's interesting."
Businesses and individuals can both take advantage of content and design by creating interesting websites that meet the needs of the consumer. From personal use to selling a product, interesting websites can meet a greater need. Combined with the services offered by FreeWebsite.com, it's entirely possible to get a user-friendly website on the market.
About FreeWebsite.com: FreeWebsite.com breaks down barriers to website ownership by providing attractive, easy to maintain websites, complete with content, at a low price. To learn more, visit FreeWebsite.com.