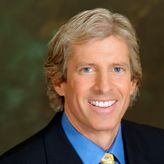 Nutrition is the key to good health.
(PRWEB) November 01, 2012
David B. Phillips MD, ACSM is returning to Saskatchewan for a series of Prevention Plus+ seminars.
Having competed in triathlons at national and world levels, including the 2005 Ford Ironman World Championships and as a member of Team USA at the International Triathlon Union's 2008 World Championships, Dr Phillips has first-hand knowledge of the important role of nutrition in the athletic arena. Dr. Phillips lectures frequently to athletes and coaches on the benefits of nutrition to athletic performance. Whether one is an athlete, a coach, a weekend warrior or a couch potato, this lecture will profoundly affect views of exercise and eating well.
November 13 – Outlook
November 14 – Saskatoon
November 15 – Moose Jaw
November 16 – Regina
Please contact your own Juice Plus+® distributor or Morley Evans morleyevans(at)morleyevans(dot)com
Fitness-Health-Happiness was established in 2012 by Evans Consulting Services to bring accurate and useful information to the public enabling people to choose wisely and avoid problems.