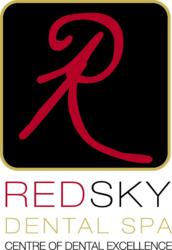 (PRWEB UK) 2 November 2012
KöR Whitening Deep Bleaching is a new innovative deep tooth bleaching system that produces consistent radiant results. KöR Deep Bleaching is so effective that this revolutionary system is the only teeth whitening product in the world that has been acknowledged to whiten tetracycline (dark) stained teeth that were once thought to be hopeless or "un-whiten-able".
The unmatched results achieved with KöR Whitening make it the supreme choice for brightening smiles that have been stained by coffee, tea, wine, tobacco, soda, or normal discoloring.
KöR Whitening is very simple and only requires periodic at-home maintenance. The key is in the formulation of the trays and gels. Wine and tea can now be enjoyed and teeth will continue to stay white. During the teeth whitening process patients experience very little, if any of the sensitivity that is usually a disadvantage of other whitening systems. Another important aspect of this system is that it is harmless to teeth and gums and it does not require the use lasers or lamps which can dehydrate or weakening teeth.
KöR Whitening systems are the ONLY recognised Deep Bleaching suppliers. If it's not KöR, it's not Deep Bleaching!
For more information about the KöR Whitening Deep Bleaching system call 01302 325678.