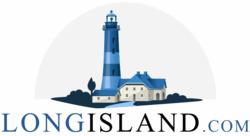 LongIsland.com, Long Island's premier online resource, has stayed live during the duration of Hurricane Sandy, and kept locals up-to-date with information about the storm, and how and where to get help during this time of crisis.
Kings Park, NY (PRWEB) November 01, 2012
Over the past five days, Long Island, and the entire East Coast were ravaged by the largest storm ever recorded in the area – Hurricane Sandy. Throughout the storm, and continuing into its aftermath, LongIsland.com, one of Long Island's oldest online resources, has kept locals up to date with important information on the progress of the storm, preparation tips before it hit, and important information and updates from government agencies, schools, and the Long Island Power Authority regarding outages, closures, and evacuations.
As Hurricane Sandy made her slow, ominous approach toward Long Island, officials on both the local and national level warned residents to prepare for the worst, with large parts of the Island being evacuated. A State of Emergency was declared, and the team at LongIsland.com knew that it would be of great importance and value to locals, who with limited access to power, phone, and internet connection, were in great need of a concise resource that brought together all of the information necessary during the storm. In addition to providing pre-storm planning tips and safety information, LongIsland.com also included contact information and links to the websites of local organizations and agencies providing emergency services and relief throughout the storm, and during its aftermath.
Since 1996, Long Islanders have turned to LongIsland.com as their online resource for everything Long Island, including events, news, local insights, and updates – even more so during the natural disaster. Although Hurricane Sandy has left close to one million without power on Long Island, the site has experienced record traffic since Sunday, with many locals utilizing the frequently updated Hurricane Sandy Preparation & Information Guide, and subsequent Post-Hurricane Sandy Guide with up to date information on school closings, power outages, and other resources including locations of local shelters and food pantries where residents who have been displaced or in need of supplies can get what they need during this time of crisis.
LongIsland.com strives to bring locals up to date news and relevant articles to locals every day – even more so during this time of crisis, confusion, and chaos that has swept Long Island. Providing accurate, thorough information throughout Hurricane Sandy, and continuing to do so in the aftermath of the storm is one of the reasons that the site is one of Long Island's most trusted resources. As a part of the local community, the Long Island Media team never fails to put the needs of Long Island first, and deliver the updated information vital to Long Islanders - no matter what the situation calls for.