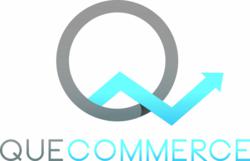 One non-profit will win 3 months of digital marketing services valued up to $10,000.
New York, NY (PRWEB) November 01, 2012
Que Commerce, a digital marketing company, re-launched its website http://que-commerce.com on October 24, 2012. To celebrate the newly branded company, Que Commerce will be giving back to non-profits and socially conscious organizations. For each new client Que Commerce partners with during the month of November, a non-profit of the clients' choosing will be entered into a drawing in which one non-profit will win 3 months of digital marketing services valued up to $10,000.00.
A few of the service offerings will include website optimization and architectural structuring, organic search consultation, waived service fees for paid search, social media marketing implementation and monitoring, and content strategy creation. With search engines attracting over 3.5 billion searches a day and social networks sustaining over one billion unique users around the world, digital marketing presents a distinct opportunity for non-profits interested in maintaining nimble and effective outreach marketing budgets.
Many social enterprises still remain unaware of digital marketing, otherwise known as online marketing. Digital marketing has grown to represent one of the least costly and directly targeted marketing opportunities for organizations and enterprises around the world. With platforms to socially share content, brands, and products or services, non-profits are well positioned to capitalize on this evolving digital world.
Que Commerce has worked with several small businesses in industries including but not limited to professional, legal, and real estate services. One of their clients stated, "After performing a paid search test campaign and spending $140, our local firm earned over $1,000 in potential revenue and we still have leads we are nurturing as a result of the paid search marketing campaign." Justin Croxton, a managing partner at Que Commerce indicated their firm is eager to lend their expertise in generating exposure and bringing sustained awareness to a worthy cause.
For individuals, organizations, or enterprises interested in Que Commerce's services and the opportunity to give back to your favorite charity, please submit a contact form at http://que-commerce.com/contact. Also feel free to connect with Que Commerce via the following social platforms: