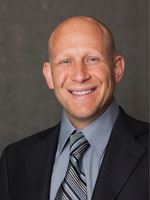 It's a great opportunity not only to be associated with the project, but to play a major part in enabling more families to have their shot at the American Dream.
Woodland Hills, CA (PRWEB) November 02, 2012
Two of the Peak Corporate Network's core entities have partnered to launch a new residential development in the greater Los Angeles area as part of its ongoing efforts to bring entry-level housing solutions to its Southern California footprint. Located in Gardena, California, four very affordably –priced detached single family homes go on sale to the public starting Sunday, November 4th. "There is more potential in the L.A. Market to accommodate first-time home buyers than ever before," states Gil Priel, Managing Director and Principal of the Peak entities. "We are inspired by the collaboration of multiple services in our network working together to bring value to our community one homeowner at a time."
The completion of the project at 845 West 164th Street in Gardena is the latest in a series of projects reflecting Peak's active support to make homeownership easier. Peak's involvement began a year ago when it stepped in as a financing partner for the private developer. Peak Realty (http://www.peakrealtyco.com), the network's residential brokerage entity, will be responsible for sale of the three bedroom - two bath homes. The units range in size from 1,202 square feet to 1,229 square feet, and are centrally located one block from Gardena shops and restaurants. They include granite kitchen counters, tile floors, private decks, cost-efficient tankless water heaters, and other desirable amenities for the price of $324,000. Jeff Simon, Executive Vice President of Peak Realty, will be personally overseeing the first official viewing of the units by the public on November 4th. "These homes are ideal for the first-time homebuyer seeking a quality place to live," states Simon. "It's a great opportunity not only for Peak Realty to be associated with the project, but also for us to play a major part in enabling more families to have their shot at the American Dream."
Peak Realty is one of the entities in the Peak Corporate Network headquartered in Woodland Hills, California. In addition to providing residential real estate brokerage services, the Peak Corporate Network entities offer residential financing and escrow services, short sale services, loan servicing, 1031 exchange services, trustee work and foreclosure services. For more information, visit http://www.peakcorp.com.
The Peak Corporate Network is a brand that represents a group of related separate legal entities, each providing its unique set of real estate services.