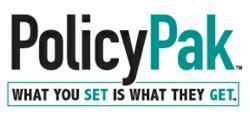 "Many times, when employees mess with Microsoft Publisher settings, they not only make critical mistakes, , they could open the company's network to hacking, malware, and other security risks."
-Jeremy Moskowitz, PolicyPak Founder
Philadelphia, PA (PRWEB) November 01, 2012
PolicyPak, a leading provider of desktop management software that delivers, enforces and remediates application settings, has released an extension that lets IT Admins stop employees from changing Microsoft Publisher settings.
Used in conjunction with Group Policy, SCCM or other desktop management tools, the PolicyPak for Microsoft Publisher not only has an interface which looks like Microsoft Publisher itself, but it easily lets IT Admins set up, change and control settings on corporate desktops, laptops, and remote sessions.
"Many times, when employees mess with Microsoft Publisher settings, they not only make critical mistakes, , they could open the company's network to hacking, malware, and other security risks," says PolicyPak Software Founder Jeremy Moskowitz, a renowned Group Policy expert. "With this Pak, IT Admins can deploy and control Microsoft Publisher settings using virtual desktop integration tools from Citrix, Microsoft, VMware and more."
The Microsoft Publisher extension joins dozens of pre-made Paks for popular applications including Java, Flashplayer, Skype and Firefox, all free with the company's PolicyPak Professional software. Clients can also create Paks for home-grown or any other application by using the company's custom settings tool, PolicyPak Design Studio.
IT Admins can find out more about PolicyPak by attending a group policy Webinar at the PolicyPak Website, or calling (800) 883-8002.
About PolicyPak
PolicyPak Software (http://www.policypak.com) is the leader in application compliance and desktop management tools for Active Directory. The software enables IT pros to deliver, lockdown and remediate settings for desktops, laptops, VDI sessions, company devices, as well as personal "BYOD" devices. PolicyPak was founded by desktop management expert and Microsoft Group Policy MVP Jeremy Moskowitz.