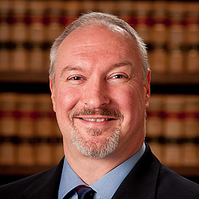 Just because you draw up a Will does not mean that it will stand up in court
Bothell, WA (PRWEB) November 02, 2012
John Hugg, Founder of Hugg & Associates, recently stopped by the Brashenomics Radio Show, where he discussed the importance of Estate Planning. He was sure to give the listening audience some good advice, and he delivered the facts. John has practiced law in the Seattle area for over 15 years, and is an active member of the Bothell community. John can be seen about town speaking on Estate Planning and Probate, and other legal topics.
Hugg & Associates has concentrated on specific areas of expertise, namely: Estate Planning, Probate, Elder Law, Bankruptcy, and business law. Besides being a member of the Bothell Chamber of Commerce, he is also a member of The National Academy of Elder Law Attorneys. John is concerned that people will get themselves into unfavorable positions when they proceed without the aid of a trained professional, and the end result could be a will that is unenforceable, or having to go through Probate when it could have been avoided.
John explained to Radio Show Host Ben Brashen, that it is critical to protecting your assets that they be tied to an Estate Plan. He states that roughly 80%-85% of folks between the ages of 18-34 do not have a will. This means that their Heirs will have to wait for all of the Assets of the Estate to pass through Probate, which dilutes the value of the Estate.
Ben Brashen asked John about these do-it-yourself wills. John explained, "Just because you draw up a will does not mean that it will stand up in court, or anywhere else. It must meet certain requirements, and has to be filed correctly." He goes on to say: "If you want to get a will kit at an Office Depot, you should at least have it reviewed by a competent attorney, for your own protection".
John explained to the listening audience that it is vital to have a comprehensive Will, tailored to the specific needs of each client, as each situation is unique. Certain areas have to be specified, such as: Who will Administer the Estate, who will receive what property and in what percentages, and who will care for the children. There are legal avenues to cut down on estate taxes. Why should a person overpay on their estate taxes? The answer is that they shouldn't, and an attorney like John Hugg will make sure that they don't.
To learn more about estate planning please visit John's website here: Bothel estate planning Attorney