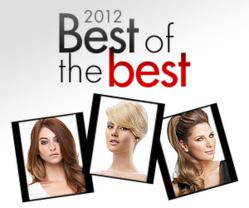 Dallas, Texas (PRWEB) November 02, 2012
Extensions.com – The Hair Professionals have created a list of their top picks and best sellers of 2012. The categories include: Best Length, Best Volume, Best Bangs, and Best Hair Trends. The best length category features easy to apply clip-in extensions which add instant length to hair. Products such as the 20" Styleable Soft Waves by hairdo are top rated among consumers. The best volume category offers an array of hairpieces and extensions meant to add thickness and body to hair. Favorites such as the 14" easiVolume by easihair are proven crowd pleasers. The category for best bangs is filled with recognizable favorites such as Clip-In Bangs by hairdo, as well as new and noteworthy products like easiFringe by easihair. Fashion-forward trends and accessories are highlighted in the best trends category. The 16" Ombre Extension makes it easy to re-create the most popular color trend of 2012.
About Extensions.com:
For over 15 years Extensions.com has lead the way in the world of wearable hair. The company prides itself on being "the hair experts" and carries a wide array of consumer friendly hair extensions, hair pieces, and hair accessories. Simple and temporary extensions and hairpieces allow women to change up the look of their hair for fun or fashion.