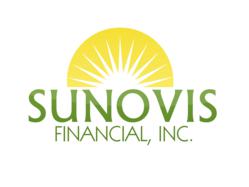 this survey showed digitally delivered coupons and special offers have the highest usage rates
San Francisco, CA (PRWEB) November 20, 2012
Sunovis Financial has reviewed a survey released by leading food service consultants and researchers Technomic on October 30th,which shows that restaurant goers are increasingly interested in dining technologies. These survey results have led the small business specialists at Sunovis to advise small business owners to consider investing in new dining technologies to help attract and retain customers.
Based on survey results, a majority of diners expect to use technology more frequently in the coming 12 months. Only 3 percent said they will use it less than they currently do.
Based on the survey responses, the greatest interest is in touch screen technology at the table which allows customers to place their order and pay. Other popular technologies were iPad/tablet menus and loyalty programs which include rewards that are delivered digitally.
"Technology can be used as a point of differentiation within the restaurant industry…especially with Millennials," said Technomic executive VP Darren Tristano. "Operators who stay ahead of the curve, in an increasingly competitive market, will need to evaluate the best use for the latest tech trends and decide how to integrate them into their operations in a way that's efficient and beneficial to consumers."
In the current survey, over half of the respondents (51 percent), said they felt it was important for restaurants to include technology in their ordering options. With smartphone usage increasing so rapidly, consumers are becoming more reliant on and comfortable with technology.
Restaurant owners should also note that this survey showed digitally delivered coupons and special offers have the highest usage rates. Almost 60 percent of survey respondents said that they use offers received via email or text message at least once a month.
When it comes to restaurant and retail store technology, the survey shows that consumers are most receptive to technology based ordering systems in restaurants. This indicates that restaurant owners can best meet the technology needs of their customers by utilizing ordering systems.
Based on the survey results, younger consumers are more likely to use dining based technology than their older counterparts. Those between the ages of 18 to 44 were far more likely to be interested in using a touchscreen ordering system or connect with their favorite restaurants via mobile applications. The greatest interest was shown in the group of respondents aged 25 to 34.
About Sunovis Financial
We help small businesses compete and succeed in today's world through SBA financing and alternative solutions. Small business is so important to our communities and very important in rebuilding our economy. Today more than ever, small businesses need capital and assistance to thrive, and that is what Sunovis is focused on.