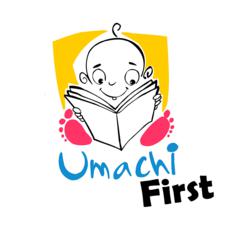 Every child's first source for stories from Indian heritage
Plano, TX (PRWEB) November 03, 2012
Umachi Books will be showcasing and promoting their picture story books at a special "Diwali" event at the Cotton Bowl stadium in Dallas, TX. The "Diwali Mela" is scheduled for November 3, 2012. This event will be primarily for the South Asian community in the Dallas/Fort Worth area. The event typically has about 100,000 visitors.
Umachi's picture books are for kids between the ages of 3 and 7. These colorful and high quality picture books contain stories from Indian history and mythology. Hence, this would be an ideal audience for Umachi Books.
These books will be available at a specially designated stall for Umachi at the Diwali event. Umachi Books currently has 15 titles of picture books (as eBooks and paperback) and the first book of its new adventure series for older kids. At the Diwali event, Umachi will be selling five of their picture book titles as paperback. This is to give people an idea about these books. The hope is that once people buy a few of these books, they will certainly come back for more.
There will also be free bookmarks that will be available for anyone who is interested to learn more about Umachi Books.
Umachi wishes a "Happy Diwali" to all its readers!