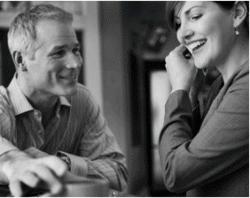 Modern hearing aids are reliable, comfortable and small devices that provide a helping hand in making daily life easier and more enjoyable
(PRWEB UK) 3 November 2012
Think it might be time be time to purchase a hearing aid? There are five key signs that will help to determine whether to take a hearing test and get the help you need.
As we grow older, hearing can change and in some cases diminish, but because these changes take place gradually it can be difficult to know whether or not you could benefit from a digital hearing aid.
There are five key signs that it could be time to book a hearing test:
1. Other People Seem to Mumble During Conversation
Do you accuse friends, family and even strangers of mumbling when you talk to them? Does small talk leave you frustrated? If so, it might be time to book a hearing test, as you might not be hearing as well as you once did. This is perfectly normal.
2. You Turn The Television and Radio Up More Than You Used To
Is it hard to hear your favourite TV shows and radio programs? Do you turn up the volume, only for visitors to complain about how loud it is? Before annoying the neighbours and wearing out the volume button, it could be time to get professional help with your hearing.
3. Talking on the Phone is Increasingly Difficult
If you're reluctant to answer a ringing telephone because you know you'll struggle to hear the caller, there are a number of hearing aids which could provide you with relief. Don't wait for somebody else to take the call; take a hearing test and get the help you need, then you can answer for yourself.
4. Having a Conversation in a Noisy Location is Impossible
If you are struggling to distinguish voices in a conversation in a busy public space, it is likely time to seek help with your hearing, and thankfully help is very much at hand. Some sufferers may choose to avoid places that are noisy. Instead hearing aids can help you to find comfort in even the busiest (and noisiest) of environments.
5. You Frequently Ask People to Repeat Themselves
It's fairly embarrassing to have to ask people to repeat themselves during a conversation. If you find yourself doing it now more than ever, a simple solution could be ready and waiting for you with a number of high quality hearing aids just a short examination away.
Don't suffer in silence, it's easy to find the help you need!
Modern hearing aids are reliable, comfortable and small devices that provide a helping hand in making daily life easier and more enjoyable.
The Hearing Company, part of Scrivens Optical Group, are one of the UK's leading high street retailers of hearing aids, and they specialise in providing comprehensive hearing examinations from more than 250 outlets nationwide.
Visit the Hearing Company website today and find out how to book a hearing test.