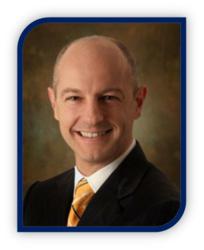 The transaction is the culmination of a process involving multiple interested parties across the globe with the Fastrax shareholders choosing u-blox as the best partner for both its institutional investors and its management shareholders
(PRWEB UK) 2 November 2012
Corum is pleased to announce it advised Fastrax, a European fabless manufacturer of Global Navigation Satellite System (GNSS) modules located in Espoo, Finland, on its sale to u-blox [SIX:UBXN], the global leader in positioning and wireless semiconductors and modules for the consumer, industrial and automotive markets, based in Thalwil, Switzerland. The transaction is valued at €13m with certain pay-out rules applying to Fastrax management members.
Fastrax is a leading developer of high performance GNSS receivers and Software GNSS solutions. Fastrax enables the utilization of GNSS in practically any device, from industrial applications to battery operated consumer products. Based on a decade of intensive research and development, Fastrax products feature a unique combination of state-of-the-art performance, extremely low power consumption, flexible software and miniature, easy-to deploy designs. The product portfolio consists of multiple GNSS receivers and antenna modules along with novel pure Software GNSS solutions offering fast time-to-market with minimal costs and easily adjustable features.
u-blox is publicly traded on the Swiss Exchange and has operations in Europe, Asia and the USA providing solutions that enable people, vehicles and machines to locate their exact position and wirelessly communicate via voice, text or video. With a broad portfolio of chips, modules and software solutions, u-blox is uniquely positioned to enable OEMs to develop innovative personal, professional and M2M solutions quickly and cost-effectively. u-blox has today 400 employees and generated revenues of CHF 139.9 million in the trailing twelve months to June 30, 2012.
"Over its 12 year history, Fastrax has established itself as a successful player in the global positioning markets worldwide," said Thomas Seiler, u-blox CEO. "Their modules exploit the best features of four leading GNSS chip vendors and include advanced antenna modules. These products are an excellent complement to our existing portfolio, and will benefit from u blox' economy of scale in terms of our advanced R&D capabilities, semiconductor technologies, global sales channels, established supply chain and high-volume manufacturing resources."
As per Miro Parizek, Managing Director at Corum Group International, "u-blox and Fastrax are both important vendors in the global positioning and location based industry segment which Corum has been focusing on for a number of quarters. The transaction is the culmination of a process involving multiple interested parties across the globe with the Fastrax shareholders choosing u-blox as the best partner for both its institutional investors and its management shareholders." Taneli Tuurnala, CEO at Fastrax, confirmed and added "the Fastrax team is excited to join the u-blox group in a synergistic and fully integrated capacity augmenting u-blox with expertise in GNSS correlator and GPS software related IP."
Pekka Ruusunen, Fastrax's chairman, serial entrepreneur, IT investor and advisor to some of Finland's most innovative technology companies spoke of his experience with Corum. "We worked with the Corum team from start to finish, beginning with the management of our response to the unsolicited approach from a non-European buyer, to positioning of the company and on to introducing it to other potential acquirers around the globe, to negotiating the various proposals and through to closing. Miro Parizek, who led the project accompanying me, the Fastrax management and our fellow shareholders throughout the process, was paramount in getting our transaction done."
The combination of these two industry leading companies reaffirms u-blox's commitment to staying on top of the global positioning market and delivering its customers the best available solutions worldwide.
About Corum
Corum Group has sold more privately held software, IT and related technology companies than anyone in the world in the last 27 years. Corum has done this by utilizing a team approach to each engagement, led