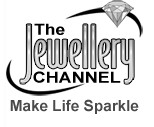 At TJC we wanted to celebrate the people who have the glorious topaz as their November birthstone by giving them an irresistible collection of these beautiful gems to choose from, no matter what their budget or taste
(PRWEB UK) 2 November 2012
The birthstone for people born in November is the eye-catching gem known as topaz. These semi-precious jewels are best known for their golden brown sparkle, although they also come in a range of hues (sometimes beautifully mixed) that include blue, pink, green and reddish-yellow.
To celebrate those born in this month, The Jewellery Channel(TJC) website has added some wonderful new designs that feature quality topaz which is expertly cut to produce maximum dazzle.
There is now a fresh range of topaz jewellery at TJC which caters to all tastes and preferences – from people who like a classic, elegant, vintage style to those who enjoy a unique, contemporary, adventurous appeal. Furthermore, these high quality topaz creations are often complimented with some of the most alluring gems within a setting, including diamonds, rubies and sapphires.
In addition to offering the widest range of gemstones in the world, The Jewellery Channel is known for quality when it comes to the metals they are set in – all of their items are made from platinum, white/yellow gold or sterling silver.
Some of the topaz designs that people born in November and jewellery enthusiasts alike will find captivating include the fascinating Northern Lights topaz collection, with rings and pendants that boast a stunning array of combined colours which vary from green and blue to red and yellow. There is also the vibrant pale blue Paraiba topaz collection which boasts some strikingly unusual shapes, as well as pink and white topaz rings which can feature as many as fifty or more individual gems.
The Jewellery Channel website has a dedicated section for their vast topaz collection, and shoppers are further able to find precisely what they're looking with ease by being able to narrow their search using a number of criteria - jewellery type, brand, metal, gem weight (in carats), price range and sale items.
TJC also has a special real-time Auction section, where once registered (for free), people can add their bidding amount for the chance to win high-end jewellery for an absolute steal – bidding starts at as little as £1.
TJC have gained a leading reputation not only for the quality and variety of their jewellery, but also for being a great deal less expensive than High Street shops. Their enormous topaz jewellery collection ranges from as little as £5.99 to the 'Sky's the limit' category where at the highest price of £899.99 customers can get a bargain 2.000 carat ring complete with a faceted white topaz that glitters as brilliantly as a diamond.
CEO of The Jewellery Channel, Sri Burugapalli, commented: "At TJC we wanted to celebrate the people who have the glorious topaz as their November birthstone by giving them an irresistible collection of these beautiful gems to choose from, no matter what their budget or taste."