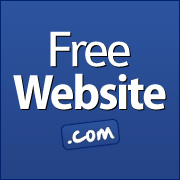 New York, NY (PRWEB) November 05, 2012
FreeWebsite.com released an impressive article today about the importance of small businesses creating an electrician website. In the world of contracting, nothing is more important than reputation. An electrician depends on their reputation in order to increase business and gain new customers. That's where an electrician website can come into play.
An electrician website is a powerful way to share services, customer testimonials and to let others in your area know about the services you provide. A website is the new word-of-mouth and becomes an important part of operating in today's business world. It's no longer enough to just show up and do a job. Now, electricians need a website to promote business.
Jeff Spicher, FreeWebsite.com CEO says, "Most people will go online and do research before deciding on a product or service. Finding an electrician is no different. So, if potential customers are online searching for electrical work, doesn't it make sense to have an electrician website where they can find out more about you and your company? In fact, in today's day and age, you can't afford not to have a website."
To succeed in today's business world, independent contractors, like electricians, need a user-friendly website. An electrician website can help increase business and promote a positive reputation.
About FreeWebsite.com: FreeWebsite.com breaks down barriers to website ownership by providing attractive, easy to maintain websites, complete with content, at a low price. To learn more, visit FreeWebsite.com.