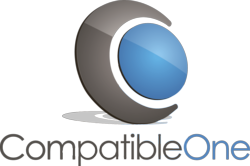 CompatibleOne will power the cloud service marketplace currently being developed by Prologue
Santa Clara, CA (PRWEB) November 05, 2012
OW2, the global open source infrastructure software community announces today at Cloud Expo West in Santa Clara, CA. that CompatibleOne, The Open Source Cloud Broker, will power the cloud service marketplace currently being developed by Prologue SA.
From the R&D perspective, Prologue is looking to continue to support CompatibleOne development in its aggressive plan for 2013 and beyond focusing on critical areas such as: SLA, Security, Trustworthiness, Usability and Cloud Programming Language, by assigning its top experts to these critical tasks.
From the commercial perspective, as of the first quarter of 2013, Prologue will package basic modules of the CompatibleOne platform and market them either as-a-Service mode or through partners such as ISVs, Service Providers and System Integrators.
Concerning applications, Prologue is working on a Marketplace that will take full advantage of the CompatibleOne platform. To be launched mid-2013, the new marketplace will enable the mainstream use of vertical and horizontal cloud applications for small and large businesses and public administrations. It will be particularly well positioned for organizations looking for trustworthy and secure multi-cloud solutions combining private and public clouds, and complying with their operational and strategic requirements.
Since the launch of CompatibleOne in 2010, Prologue has been active in the initial core team of the project. The company has played an essential role in the design of the CompatibleOne Resource Description System (CORDS) model and the development of the Advanced Capabilities for CompatibleOne Resource Description System (ACCORDS) execution platform around an innovative object model, based on over 20 years experience in software engineering.
CompatibleOne is an open project: its software will be made available to the global open source community through the OW2 Open Source Cloudware initiative (OCSi). The OSCi is the vehicle which enables participants from all over the world to join in the action.
Visit CompatibleOne at Cloud Expo West, booth #915 and attend the presentation "Next-Generation Cloud Management: The Cloud Service Broker" by Iain James Marshall & Jean-Pierre Laisne on Monday, November 5th, 4:25 - 5:05 pm.
About CompatibleOne
The CompatibleOne collaborative project develops the first industry-grade open source cloud broker. CompatibleOne was launched as a collaborative project to come up with ideas addressing the need for interoperability in the field of Cloud Computing. The project quickly evolved until it converged in developing a cloud computing broker. CompatibleOne is an open source collaborative project supported by 14 partners. Its technology is based on open standards and its approach fully leverages OCCI, the open cloud computing interface. CompatibleOne has defined a four-step fully functional manifest-to-service provisioning cycle of the CompatibleOne broker. The CompatibleOne platform is aligned with the Cloud Computing Reference Architecture2 of the National Institute of Standards and Technology (NIST). Visit http://www.compatibleone.org
About Prologue
Prologue specializes in IT and Telecom solutions and services for the enterprise and public administrations in the areas of Business Exchange, Unified Communication (VoIP, Fax over IP, and multichannel messaging), Cloud computing (IaaS private and SaaS), System integration and application development and maintenance. Headquartered in Paris area, France, Prologue has subsidiaries in Spain, Poland, USA and Latin America. It has a large customer base in multiple industries (finance, telecom, manufacturing, electronics, real estate, public services, etc.) and prestigious brands. Visit http://www.prologue.fr
About OW2
OW2 is an independent industry community dedicated to developing open source code infrastructure (middleware and generic applications) and to fostering a vibrant community and business ecosystem. The OW2 Consortium hosts some one hundred technology projects, including ASM, Bonita, eXo Platform, JOnAS, JORAM, Orbeon Forms, Orchestra, Spagic, SpagoBI and XWiki. OW2 is an open source dissemination partner in a number of collaborative projects, such as CHOReOS, CompatibleOne, OpenCloudware and XLcloud. Visit http://www.ow2.org