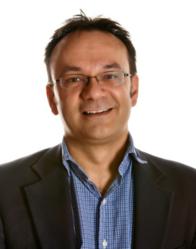 We won't be able to impact escalating costs of health care if we don't put a lot more effort into stopping people developing diseases... and now health care providers have more motivation to make that happen.
Minneapolis (PRWEB) November 01, 2012
Despite decades of health and wellness programs sponsored by government, employers and insurers, the health of the population continues to get worse. Obesity, high blood pressure and diabetes are all on the rise in the United States. At the same time, a change in reimbursement is underway for health care providers, moving from fee-for-service payments to a greater emphasis on wellness, patient satisfaction, cost management and outcomes.
How can health care providers tackle these issues in this new care climate? nGage Health, a new Minneapolis-based company, has developed a powerful technology platform offering health care providers and patients a way to improve health outcomes — by working together.
Research shows many people place great trust in their doctors. So nGage Health founder Dr. Peter Mills had an idea. Why not get those very providers — the people on the front lines who know their patients best — to be at the center of motivating positive health outcomes for their patients?
nGage Health delivers a technology platform designed for patients and doctors to use together. The technology helps doctors engage with patients before, during and after office visits, to personalize and manage medical and lifestyle issues, reach wellness goals, and demonstrate positive health outcomes. The platform helps doctors monitor their patients' progress, give recommendations and encouragement, and connect them with appropriate apps, devices, local initiatives and facilities — in person and via the Internet or mobile devices. In addition, nGage Health integrates with a provider's existing electronic health record systems, giving a real-time view of health issues affecting their entire patient population, and offers patient engagement metrics to help doctors report on their successes.
The company believes this different approach will not only lead to higher patient satisfaction, but to improved outcomes for both sides. And it should know. Dr. Mills has a history of creating companies that improve health outcomes. His previous venture, vielife, an employer-focused wellness company, was acquired by Cigna in 2007. "The time is right to connect with providers," says Mills, founder and CEO, nGage Health. "A solution like this does work — we can get populations to engage. We've done it for employers, we've been there for health plans. But it hasn't been enough. Now, nGage Health will do it for providers — the best, and most underutilized, weapon in the battle against the declining health of Americans."
"Overall, our population is getting fatter, lazier, more stressed and sicker. And at the same time, health care is getting more and more expensive," adds Mills. "We won't be able to impact escalating costs of health care if we don't put a lot more effort into stopping people developing diseases, or at least slowing the progress of those diseases. And now health care providers have more motivation to make that happen."
nGage Health also helps improve customer service between providers and patients. We've moved away from the days of the family doctor making house calls. But, for health care providers, delivering quality care should still be about an ongoing relationship and frequent communication. nGage Health helps health care take a step back to personal attention, using customer service techniques and great user experience to connect and grow doctor/patient relationships. "Health care is like no other industry in the world — it's still user unfriendly and much too technical. That's not helpful," says Mills. "When providers do try and engage with patients — which can be very infrequently — it's often scientists, researchers and physicians asking questions and delivering information without really thinking about patients as people, or asking what they want or how they want it. We aim to change that — really to improve the entire experience."
And the market is already showing interest. nGage Health's customers include wellclicks, a company delivering engagement services to providers, including Midwest-based Allina Health and Ridgeview Medical Center. It is also working with a Southeast-based primary care group and with London, UK-based Whittington Health; and is in advanced talks with other providers looking to create consumer-friendly approaches to help manage their patients' health and health care needs.
"nGage Health has helped us underpin our health promotion activities at Allina Health by enabling us to capture meaningful data from our patients," says Courtney Jordan Baechler, MD, MS; vice president, Penny George Institute for Health, chief of health promotion and wellness. "We get a comprehensive snapshot of their health that means that patients get better advice and recommendations from us— real ideas they can use to get healthier."
"The Patient Protection And Affordable Care Act paves the way for what's called 'accountable care organizations' —early-adopter health care providers who have signed on with Medicare to manage the health of their populations, and therefore manage outcomes," says Mills. "This is the way all health care is going to go — and our platform helps providers get there. They must start managing costs and driving forward good outcomes as well — we need to be proactive in helping patients adopt healthier lifestyles. A number of these ACOs are in the Twin Cities, including Allina and Fairview. The world is looking to them — if they manage their patients' health well, it will mean a positive profit-sharing relationship with Medicare."
nGage Health integrates patient-reported data with clinical information and enables physicians to be proactive in the way they manage their patients' health care needs. For more, visit http://www.ngagehealth.com, like facebook.com/ngagehealth and follow @ngagehealth.
###