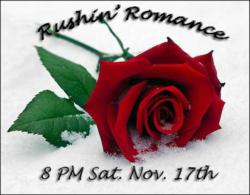 The KSO has grown up in 20 years, and its Russian is a little better too — Nadeyus uvidet vas na kontserte! (Hope to see you at the concert!)
Florence, KY (PRWEB) November 06, 2012
The Kentucky Symphony Orchestra is known for its unique programming (like last month's Pirates of the Caribbean live movie/concert). The season's remaining shows feature — a jazz quintet, international musician/comedians, and a chance to experience Mozart at Vespers —all things not commonly associated with a symphony concert. But every now and then the KSO will throw the audience a curve ball with a more traditional all-orchestral presentation. This particular concert marks the KSO's 20th birthday, as the first concert (also an all Russian evening) took place on November 21, 1992 at Greaves Concert Hall (NKU). To celebrate the occasion, music director & founder James Cassidy visited the music cellar to select a couple vintage, full-bodied works he describes as "from Russia with love". "It's perfect date night repertoire," Cassidy said. "Pair the concert with dinner and maybe a rose and the KSO could provide a musical impetus for a truly special evening. We're that good!"
The program opens with Piotr Tchaikovsky's Symphony No. 5 in E minor, a beautifully melancholy and serene work that culminates in a driving, unabashed rhythmic finale. Mack David and Andre Kostelanetz lifted the second movement's amorous nocturne for their 1939 pop hit "Moon Love."
Sergei Rachmaninoff's Symphonic Dances was his final opus, and the only piece that he composed entirely in the U.S. (1940). The three movement fantasy offers a musical summation of Rachmaninoff's 50- year output of gorgeous tunes and colorful orchestrations.
Join James Cassidy and the KSO, Saturday, November 17 at 8:00 p.m. at the Florence Baptist Church at Mt. Zion for a soundscape cruise through the tunnel of love. Tickets are $35, $27, or $19 with children 6-18 receiving 50% off all sections. College Rush tickets are available for $15. For more info and tickets call the KSO at (859) 431-6216 or visit http://www.kyso.org. Free, safe, close parking.