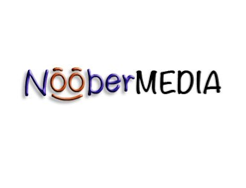 Houston, TX (PRWEB) November 05, 2012
On October 25, 2012 at approximately 7:29 PM, NooberMEDIA was launched. While it is only in beta stage, the website is already turning heads. NooberMEDIA is a direct advertisement search engine that allows consumers to search its database not just through standard word-find, but also through a visual detail of company and corporate logo's. These companies and corporations will be ranked on a first come-first serve method of approach.
NooberMEDIA was conceived in September of 2011 and has been under construction, evolving in offices in Houston, TX and Allen, TX. The corporation – incorporated in Delaware, just like Google, Facebook, Yahoo, and Twitter – expects to revolutionize the terms "indirect advertisement" and "direct advertisement". Through research and marketing efforts, NooberMEDIA has found that a great majority of advertisers and consumers do not benefit as much as they could from indirect advertisement. Indirect advertisement is a concept that Brian Parker, NooberMEDIA's Founder and CEO, created to define pay-per-click ads, sponsors, and ad banners. Brian believes there's a better way to service advertisers and consumers.
Hence, NooberMEDIA! The corporation is a direct advertisement source that will allow advertisers the full advantage of the internet, as well giving the consumer a one-stop-shop for advertisement. While this news is exciting for Brian and his team, there is also the acknowledgement that this type of corporation and mindset will anger a great deal of companies or corporations, across the board, like Google, Facebook, and others, of which benefit heavily from indirect advertisement. There will be a struggle that may pit "Indirect Advertisement (Google, Facebook, etc.) vs Direct Advertisement (NooberMEDIA)". That would be Goliath (on steroids) vs David! Brian hopes it doesn't come to that, but he's certainly willing to stand his ground in order to provide a much-needed service to advertisers and consumers.
At this moment, NooberMEDIA is seeking Seed Funding, as they are making officials approaches toward tech-funding giants, Sequoia Capital and Andreessen Horowitz (a16z). NooberMEDIA plans to evolve their business into a household name that positively affects the known world.
FOR IMMEDIATE RELEASE
Media Contact: Office Assistant
Office of VP of Public Media
pubmed(at)noobermedia(dot)com